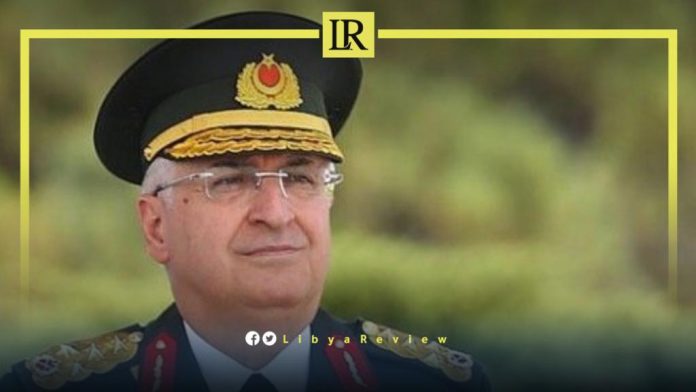 The Turkish Defense Minister, Yaşar Güler, claimed that Turkey's presence is crucial for achieving peace and stability in Libya.

He stressed that there can be no viable solution without Turkey's involvement, underscoring Ankara's commitment to establishing a unified Libyan army.

Güler noted that Turkey aims to strengthen Libya's security forces and enable the country to manage its internal affairs independently.

The Minister defended Turkey's decision to deploy military forces in Libya, citing the invitation extended by the then United Nations (UN)-backed Government of National Accord (GNA).

He emphasised that Turkey's response was grounded in the principles of international law and aimed at supporting the Libyan people in their quest for stability and prosperity.

The Turkish Minister highlighted the "positive" impact of Turkey's engagement in Libya, asserting that it has introduced a new equilibrium to the region. He underscored that Turkey's presence is solely driven by the desire to assist Libya, in contrast to other nations with ulterior motives.

Güler reaffirmed Ankara's unwavering commitment to continuing its activities in Libya. Turkey remains dedicated to the principle of "Libya for the Libyans," which emphasises the importance of allowing the Libyan people to determine their own future.

In October 2022, the then-Turkish Defense Minister, Hulusi Akar, claimed that the presence of his country's armed forces in Libya "is not as a foreign power." This came during a meeting with the outgoing Prime Minister of the Libya's Government of National Unity (GNU), Abdelhamid Dbaiba, in Tripoli.

He pointed out to the importance of the memorandum of understanding signed between Turkey and Libya in 2019. He pointed out that the Turkish armed forces present in Libya are not a foreign power, "but rather are elements of a friendly and brotherly country to Libya."

Akar added that the Turkish armed forces are continuing their military training in 5 centres in Libya. He noted that Ankara is ready to provide everything necessary to prevent the resumption of conflicts and bloodshed in Libya.

He claimed that Turkey is the only country that has made sincere efforts to achieve self-sufficiency in Libya, without having any agendas.

In July 2022, the Turkish Parliament approved a motion to extend the mission of the Turkish troops in Libya for additional 18 months.