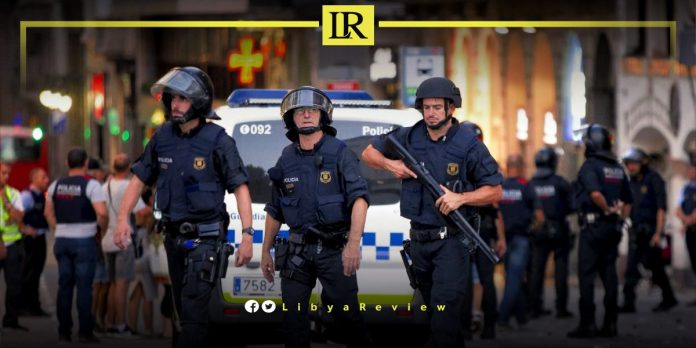 On Monday, the Spanish police successfully dismantled an international gang dedicated to smuggling Syrian migrants, with Libya serving as a significant transit point. Each migrant was reportedly charged a hefty sum of €3,500 euros for the journey.

An official statement from the Spanish police outlined the expansive scope of the operation, which spanned three continents. The crackdown was the result of a collaborative effort with Europol and the German Federal Police. Their primary target was an organized crime group, specializing in the illicit transport of Syrians.

A total of 19 individuals, suspected of being integral members of this nefarious organization and involved in unauthorized migration, have been detained. Out of these, six face pre-trial detention.

Preliminary findings indicate that migrants began their treacherous trek from Lebanon, departing via Beirut's airport to Egypt at a cost of €4,000 each. Their journey continued overland, passing through Libya, Tunisia, and Algeria for an additional fee of €3,500. Once they reached Spain, they covertly made their way to Madrid, remaining under the radar until they could secure the necessary documentation at a cost of €250 per week.

The Spanish authorities noted that this complex smuggling cost each migrant around €20,000. The operation, which was in collaboration with criminal entities across several countries, managed to amass an estimated €2.5 million, as per the police reports.

The migration crisis in Europe has escalated in recent years, with a significant influx of people fleeing strife-torn regions, predominantly in the Middle East. Owing to its geographical proximity to North Africa, Spain has emerged as a major gateway. This situation has given rise to organized criminal networks seeking to exploit those desperate to find refuge, prompting a heightened response from European security agencies.