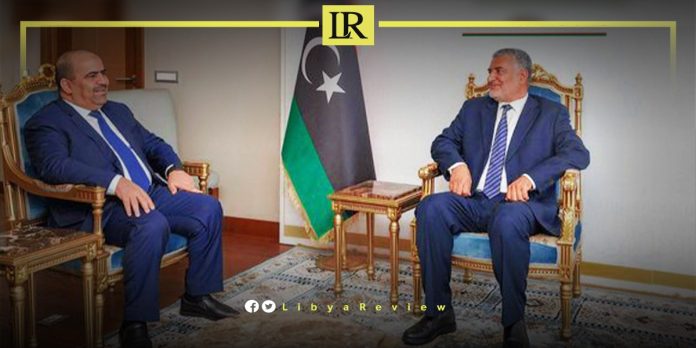 In a significant move towards the stabilization of Libya, the Head of the High Council of State (HCS), Mohamed Takala held high-level talks with the Algerian Ambassador to Libya, Suleiman Shenin. The focal point of their discussion revolved around amplifying efforts to swiftly conduct Parliamentary and Presidential elections in Libya.

The meeting, which transpired on Monday was graced by the presence of the HCS' First Deputy, Masoud Abid. Sources from the Council's Media Office revealed that the two engaged in an in-depth exchange of views on the prevailing political developments, both locally and regionally.

In a gesture highlighting the strengthening bonds between the two nations, the Algerian Ambassador took the opportunity to congratulate Takala on his recent election as the President of the HCS.

Earlier this month, the National Oil Corporation (NOC) announced that Algeria's Sonatrach decided to lift the force majeure on its contracts in Libya. This marks a significant milestone in Libya's oil and gas sector.

Sonatrach has declared the resumption of its activities, and the completion of its contractual commitments in the Ghadames Basin's contract areas "065" and "96/95". This move has signalled a positive trend within the industry, with major players showing renewed confidence in the stability and potential of Libya's oil sector.

Furthermore, the NOC declared that a number of global oil corporations have lifted their respective force majeure, indicating a restart of their Libyan operations. Specifically, Italy's energy heavyweight Eni and the UK's British Petroleum have given official notifications to the NOC about their intent to resume exploration activities and meet their contractual obligations in both the Ghadames Basin and the offshore "C" block.

These positive developments follow the NOC's invitation last December, urging international oil and gas corporations with signed agreements to lift any imposed force majeure, due to previous instabilities.