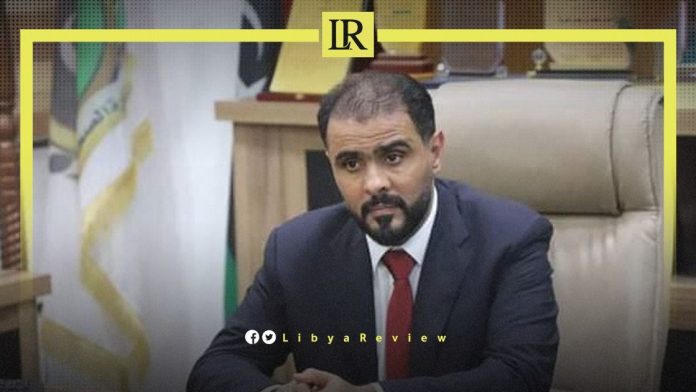 The Libyan Parliament-designated Prime Minister, Osama Hammad stated that the government will "leverage all its resources to support the citizens of southern Libya in every possible dimension." Emphasising the importance of the region, Hammad stated that southern Libya, akin to other regions, "remains at the forefront of the government's priorities."

This affirmation was made on Sunday, during a meeting with members of the steering council of the city of Murzuq. During the interaction, Hammad delved deep into understanding the needs of the Murzuq municipality. The discourse revolved around reviewing the current status of services provided to residents, and strategies to bolster them further. Additionally, the focus was also on "expediting the wheels of development, reconstruction, and investment in the southern region."

An essential highlight of the gathering was the discussion on the national reconciliation file. Efforts to mend past damages, and find solutions to prevailing social issues were debated. The ultimate aim remains to fortify societal peace, ensuring it manifests positively and contributes to enhancing stability in the region.

The government's commitment to prioritizing the well-being and progress of its southern territories is a testament to its holistic approach to nation-building. As these initiatives gain traction, they are poised to pave the way for a more stable and prosperous Libya.

Notably, Hammad, directed security agencies to "prevent members of foreign diplomatic missions and international organisations from entering or moving within areas under the government's control, without prior approval."

The government issued a circular to relevant ministries, instructing them to "take immediate measures and inform their respective departments."

These measures include "prohibiting members of foreign diplomatic missions and representatives of regional and international organisations from entering Libyan territories, moving and travelling within cities under the control of the Libyan government, or meeting with representatives of governmental entities and public institutions."

Libya has been in chaos since a NATO-backed uprising toppled longtime leader Muammar Gaddafi in 2011. The county has for years been split between rival administrations, each backed by rogue militias and foreign governments.

The current stalemate grew out of the failure to hold elections in December 2021, and the refusal of Prime Minister Abdel-Hamid Dbaiba, who is leading the transitional government, to step down. In response, the country's eastern-based Parliament appointed a rival Prime Minister, Fathi Bashagha, who has for months sought to install his government in Tripoli.