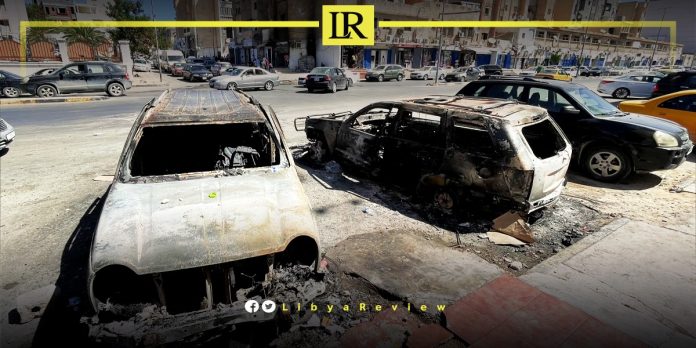 In the midst of escalating clashes, the Spokesman for the Ambulance and Emergency Service in Tripoli, Osama Ali confirmed that the number of casualties has reached 20, including both civilians and military personnel.

"We have successfully evacuated 26 families thus far, but there are still some families we have been unable to reach due to the intensity of the confrontations," he told Libya Al-Ahrar newspaper.

The Tripoli branch of the Red Crescent Society has urgently appealed for the establishment of safe passages, to facilitate the rescue of families trapped in conflict areas.

"We call upon all parties involved to de-escalate the situation and reduce tensions, allowing us to carry out our humanitarian work and provide assistance to the stranded civilians. It is crucial to remember that civilians are not targets and must be protected," they emphasised.

The Spokesman for the Military Medical Corps' Ambulance and Emergency Unit, Abdulrahman Kablan disclosed that three bodies have been recovered, and nine injured individuals have been treated.

"We urge the conflicting parties to ensure the provision of safe passages to evacuate the trapped families in the conflict zones," Kablan urged.

The ongoing clashes have raised concerns about the safety of civilians caught in the crossfire. "Immediate action is crucial to prevent further harm, and secure the necessary assistance for those affected."

Violent clashes broke out between rival militias on Tuesday in Tripoli, with the use of heavy weaponry. Intermittent sounds of clashes were heard in several neighbourhoods, particularly in Ain Zara, Tarik Al-Shok, and Al-Hadaba Al-Khadra.

The clashes erupted following the arrest of Mahmoud Hamza, the commander of the 444th Brigade, by the Special Deterrence Force (SDF) at Mitiga Airport. Hamza was en route to Misrata to attend a military parade, alongside the Prime Minister of the Government of National Unity (GNU), Abdel-Hamid Dbaiba.

Meanwhile, Buraq Airlines announced the temporary suspension of its international and domestic flights from Mitiga Airport until further notice, citing circumstances beyond its control.