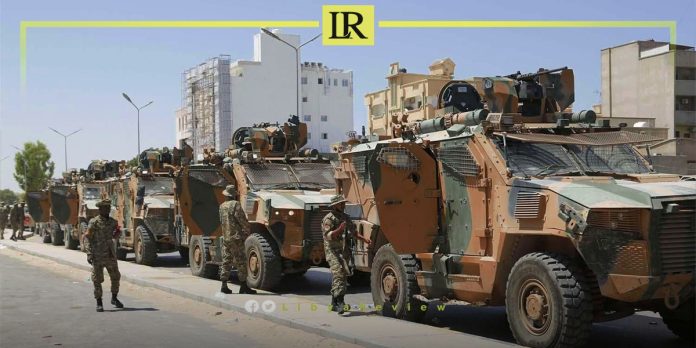 The Libyan Parliament has issued a strong condemnation against the escalating violent clashes in Tripoli. It claimed that the "confrontations have jeopardized the lives and properties of innocent civilians."

In a statement released on Tuesday, the Parliament urged all involved parties to "immediately halt the hostilities and to embrace dialogue." It emphasized the necessity of establishing safe corridors to ensure the safety, and free movement of citizens.

The House placed the legal, moral, and humanitarian responsibility squarely on the government, describing it as "lacking legitimacy." They also blamed those directly involved, and those aiding and abetting these violent acts, for the chaos and instability engulfing the city and its suburbs.

It called on the United Nations Support Mission in Libya (UNSMIL) to "take a firm stance against the ongoing turmoil, unchecked arms proliferation, and the direct threats posed to civilians, their properties, and state institutions." As well as imploring the mission to openly denounce and condemn these crimes.

Furthermore, the statement demanded the immediate release of the General Director of the Maritime Transport Company (GNMTC), who has been mysteriously abducted.

Lastly, the Parliament has called on the Ministry of Health, medical teams, and the Libyan Red Crescent to "step in and provide vital medical and humanitarian assistance to those trapped in conflict zones, and facilitate their safe evacuation."

Libya has been in chaos since a NATO-backed uprising toppled longtime leader Muammar Gaddafi in 2011. The county has for years been split between rival administrations, each backed by rogue militias and foreign governments.

The current stalemate grew out of the failure to hold elections in December 2021, and the refusal of Prime Minister Abdel-Hamid Dbaiba, who is leading the transitional government, to step down.