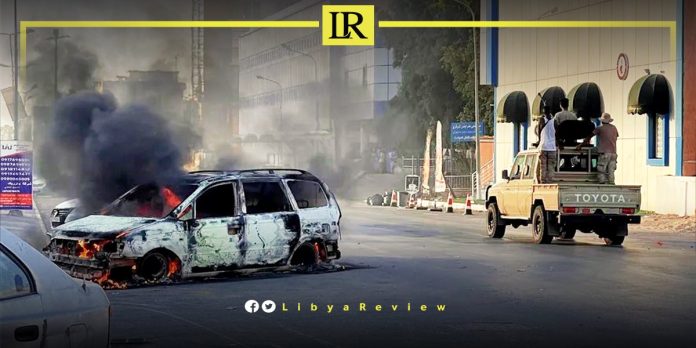 In a dramatic turn of events in Libya's capital, Tripoli, intense fighting has been seemingly quelled with the release of a key militia commander. The city witnessed severe clashes between two dominant military factions, the Special Deterrence Force (SDF) and the 444th Brigade, marking some of the fiercest unrest seen this year.

The crux of this conflict revolved around the detention of the 444 Head, Mahmoud Hamza. He was apprehended by the SDF, which oversees operations at Tripoli's Mitiga airport, as he was in transit. This move stirred heightened tensions, and led to aggressive engagements that echoed across various parts of the city.

However, in a potentially peace-restoring gesture,Hamza was handed over to a neutral militia faction. Sources from both embattled sides confirmed this pivotal development.

Post news of Hamza's release, central Tripoli was rocked by a series of blasts, but the intensity diminished as the night progressed.

The aftermath of these clashes remains concerning. While the exact death toll is yet to be ascertained, a medical unit associated with the Defence Ministry reported the recovery of three bodies from the Furnaj, Ain Zara, and Tarik Shok districts.

Responding to the medical urgency, the Health Ministry has initiated a blood donation drive. Ambulance service Spokesman, Osama Ali stated that 19 individuals were injured, and 26 families were evacuated from conflict-stricken areas.

The recent events, especially surrounding Hamza's arrest and release, spotlight the fragile stability of Tripoli and the larger Libyan context. Following the 2011 NATO-backed uprising, Libya has been on a tumultuous path, with its eastern and western regions frequently at loggerheads. While efforts for a lasting political solution remain a challenge, the current focus undeniably remains on the pivotal role played by militia leaders in shaping the country's destiny.