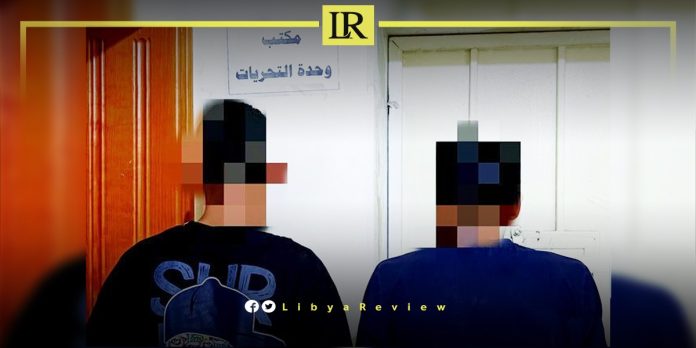 Shahat's Security Directorate recently announced the arrest of two individuals, charged with drug trafficking in the city's suburbs. This news comes as the city intensifies its efforts to combat drug use, which is threatening the safety of its residents.
According to the Directorate's statement on Tuesday, Shahat's police station received information about the suspects' involvement in selling cannabis, and the Tramadol painkiller.
Acting on the information, the Detective and Apprehension unit went to the suspected location. The duo was caught red-handed, with substantial quantities of drugs, all packaged and ready for sale.
As the investigation progressed, both suspects admitted to the accusations laid against them. They were handed over to the relevant authorities, to begin the necessary legal proceedings.
In June, the Libyan Parliament-designated government announced the confiscation of illegal narcotics in Tobruk. The seizure consisted of 18 tons of hashish, several kilograms of cocaine, and thousands of narcotic pills.
It issued a public call, urging citizens to report any information regarding individuals involved in this illegal trade. He confirmed that the operation was implemented flawlessly, without any casualties.
Furthermore, the government praised the operation, which was conducted at the Campout port against drug dealers and human smugglers. This event signifies a crucial blow to the nefarious underbelly of illegal trade, which threatens the stability and security of the region.
In March, a large shipment of narcotic pills was seized at the Benghazi seaport. The smugglers attempted to conceal them inside imported cars, on a ship arriving from France, according to the media division of the Libyan National Army (LNA).
The division stated that during the periodic procedures for inspection and follow-up at the seaport, "more than 10 million hallucinogenic pills that were stored in imported cars, on a cargo ship coming from France, were found."
In February, Libya's Interior Ministry announced that members of the deterrence apparatus arrested an organized gang, that was planning to manufacture and trade drugs internationally.