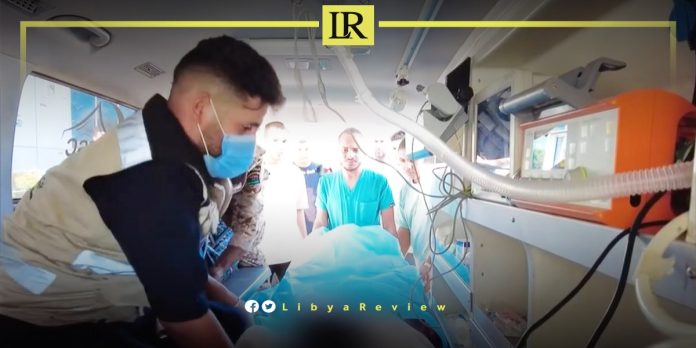 The Emergency Medical Center in Libya has organized the transportation of 23 injured individuals to Tunisia, for medical treatment after the deadly clashes in Tripoli. The center has reported the deployment of air ambulance services for seven separate flights, to carry the wounded for appropriate care.

Previously, the center announced the critical transfer of 14 severely injured patients to Tunisia for specialized treatment.

Recent statistics concerning the armed conflict in Tripoli on Monday and Tuesday reveal a sobering toll, with over 50 fatalities and 146 injuries, including both military personnel and civilians. The numbers were provided by the media office of the Emergency Medical Center and Support, which has also confirmed the presence of unidentified casualties.

The situation in Tripoli has grown increasingly tense, and the response by the Emergency Medical Center has been pivotal in providing urgent medical attention. The collaboration with Tunisia demonstrates a regional effort to manage the crisis, and sheds light on the importance of swift and organized medical support in conflict zones.

Libya has faced a decade of intermittent conflict, since the NATO-backed uprising that ousted Muammar Gaddafi. Despite relative stability, the recent fighting has raised concerns about the scheduled elections, and prompted international calls for calm.

The clashes were triggered by the detention of Mahmoud Hamza, the commander of the 444th Brigade, by the SDF on Monday.

The situation deescalated after the dignitaries of Souq Al-Jumaa announced on Tuesday evening that Hamza would be handed over to a neutral entity, supervised by the Souq Al-Jumaa Social Council and the Four Districts. This also encompassed halting all military actions, returning units to their military barracks, and assessing public and private property damages, ensuring compensations are provided by the government.

Both armed groups involved in the clashes are aligned with the government. The conflict forced the evacuation of 234 families in Tripoli's southern suburbs, along with dozens of doctors and paramedics providing care to the wounded.