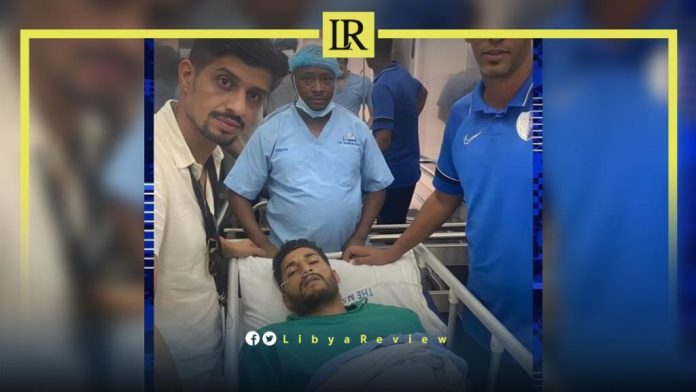 During a match against Kenya's Kakamega in the first preliminary round of the African Confederation Cup, Libya's Al-Hilal goalkeeper, Hossam Imbia suffered a heart attack.

The news was shared by the team, which posted a message stating, "Our goalkeeper, Hossam Imbia, suffered a minor heart attack due to a drop in oxygen levels during our match against Kakamega."

The goalkeeper was urgently transferred to the hospital, where a successful heart catheterization procedure was performed.

"We sincerely wish our dedicated goalkeeper a speedy recovery and look forward to his return," Al-Hilal FC said.

Imbia, who displayed exceptional performance throughout the game, made numerous saves to protect his team's goal.

Al-Hilal managed to secure a 0-0 draw against Kakamega Homeboys in Nairobi.

Led by Egyptian coach, Mohammed Ouda, Al-Hilal showcased strong defensive tactics, thwarting attempts to score, and ensuring they returned home with a valuable point.

The team's solid performance sets the stage for an intense second-leg match, scheduled to take place in Benghazi on 27 August.

If Al-Hilal successfully progresses to the next round, they will face off against Rwanda's Rayon Sport in what promises to be an exciting showdown.