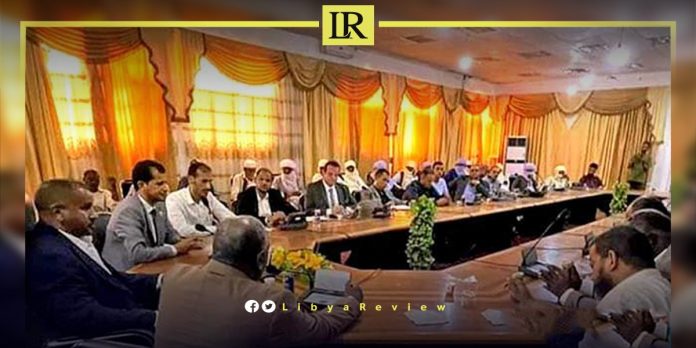 A coalition of Egyptian companies will start implementing the Ghat-Ubari road project in southwestern Libya, as reported by the media center of the Government of National Unity (GNU).

According to the statement, the Libyan government has handed over the project site to the Egyptian companies for maintenance and development of the road, as part of the "Return to Life" plan initiated by the GNU.

The handover ceremony took place in the presence of dignitaries, elders, and mayors from the region, under the supervision of Ramadan Abu Janah, the GNU Deputy Prime Minister.

The statement highlighted that this vital road will "facilitate the accessibility of services to all citizens in the southern region."

The road stretches 360 kilometers in the southwest, connecting the cities of Ubari and Ghat.

Ubari is the second-largest city in the southern region after Sebha, and holds strategic and economic significance. The city is also home to the largest oil field in the country, the Sharara Oil Field, within its geographical vicinity.

In January 2022, the GNU led by Prime Minister Abdel-Hamid Dbaiba signed a contract with the coalition of Egyptian companies to implement and expand the "Ajdabiya-Jalu" road project, spanning 252 kilometers in the east of the country. Additionally, the "Ubari-Ghat" road project was included in this agreement.

The total financial cost of these projects amounts to approximately 3.734 billion Libyan dinars.

In March, a delegation from the GNU met with officials from the consortium, to discuss the technical and logistical procedures in preparation for the commencement of road maintenance between the cities of Ubari and Ghadames.

On Tuesday, a delegation from the specialized Egyptian infrastructure and road construction companies, namely Modern Engineering Pioneers Company, Orascom Construction and Industry Company, and Sons of Hassan Allam Company, arrived in the city of Ghat.

The delegation signed contracts for the project's handover, and initiation of the implementation phase.

The implementation of the road project is expected to significantly enhance transportation infrastructure in southwestern Libya. As well as contribute to the overall development and well-being of the region's residents.