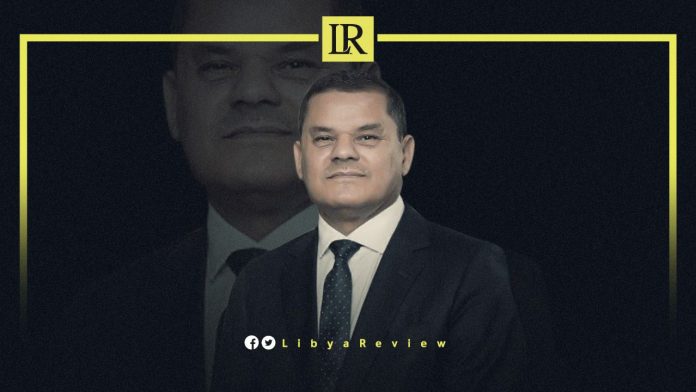 Libyan Member of Parliament, Ali Al-Tekbali, believes that the Prime Minister of the Government of National Unity (GNU), Abdel-Hamid Dbaiba, "is on the brink of paying a substantial price for the confrontations that erupted in the capital between the Special Deterrence Force (SDF) and the 444th Combat Brigade.

In a press statement, Al-Tekbali expressed that the "international community is convinced that Dbaiba's policies contributed to the deterioration of the situation. His inability to halt the clashes and maintain security in the western region is a significant concern."

The MP explained that Dbaiba was "unlikely to engage in a military battle, particularly against entities such as the SDF and the 444th Brigade, given that they are factions supportive of his government. Other influential militias that are allied with the government, such as the Stability Support Apparatus led by Abdel-Ghani Al-Kikli, have remained neutral.

Further, Al-Tekbali indicated that the United States "did not hesitate to coordinate with the United Nations Support Mission in Libya (UNSMIL) in scripting the final chapter for Dbaiba's government. The proposed plan is to establish a unified technocratic government to guide the country to elections."

He speculated that the transition from the GNU "might not officially commence until the end of the current year. However, during this interval, Dbaiba might be unable to implement decisive measures, especially since the Parliament declared the end of his government's tenure 17 months ago."

Earlier this month, another MP, Ali Al-Soul stated that "there is no alternative to forming a new government tasked with overseeing elections."

Al-Soul, in an interview with the Sputnik news agency, claimed that "conducting elections is not feasible as long as the Dbaiba government remains in Tripoli."

He pointed out that it is possible to issue electoral laws, after which the procedures for forming the government will commence. This will occur along with the preparations for the elections, in accordance with the roadmap.

Al-Soul emphasised that international parties opposing the formation of a new government are aiming to obstruct the electoral process, while Libyans need to take serious steps within the framework of achieving the reconciliation path.