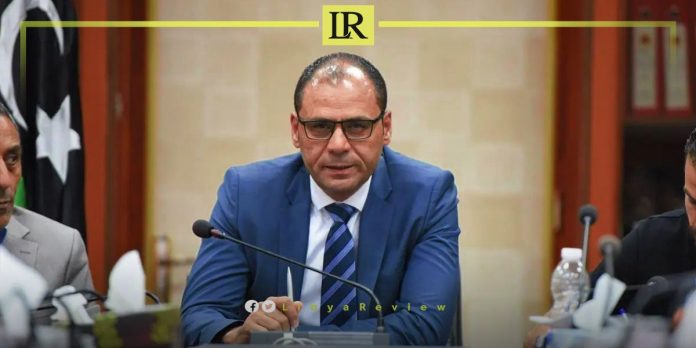 The Libyan Government-designate has announced the formation of a specialised Emergency Health Committee for the Southwestern region. Health Minister Othman Abdul Jalil issued Decision No. 233 for the year 2023 to formalise the creation of the seven-member committee.
The announcement was made through the Libyan government's official Facebook account, stating that Ismail Al-Eida, the Head of the Central Emergency Committee in the Ministry, will chair the new panel. The committee includes the Director of the Emergency Medical Centre in Benghazi, the President of the Health Bureau in the Southern region, the Director of Sabha Medical Centre, and Heads of hospitals in Tawergha and Umm Al-Aranib.
The committee is mandated to coordinate between all health facilities in the Southern and Western regions, ensuring they are prepared to offer essential medical services in emergency situations. The panel will also identify the urgent need for emergency medicines and medical supplies in several health centers, including Umm Al-Aranib Rural Hospital, Tawergha General Hospital, and Sabha Medical Centre.
The decision urges heightened readiness across all medical facilities in the Southern region. This includes stocking up on emergency medical vehicles and forming specialised medical teams as quickly as possible, particularly in Umm Al-Aranib Rural Hospital, Tawergha General Hospital, and Sabha Medical Centre, to be ready to support the armed forces in case of any emergencies.
On Saturday, the Libyan eastern-based government, headed by Prime Minister-designate Osama Hammad, affirmed its full commitment to supporting ongoing military operations, which were launched by the Libyan National Army (LNA) on Friday.
These operations aim to safeguard the Libyan state from external challenges and protect the national interests of its citizens.
In an official statement, the government clarified that all its Ministries are on constant alert, and close monitoring to keep pace with the military initiatives to achieve desired outcomes.
In particular, the Ministry of Interior declared a state of maximum emergency near the Niger border. The announcement comes amid heightened tensions in the neighbouring countries of Libya, the statement from the Ministry of Interior said.