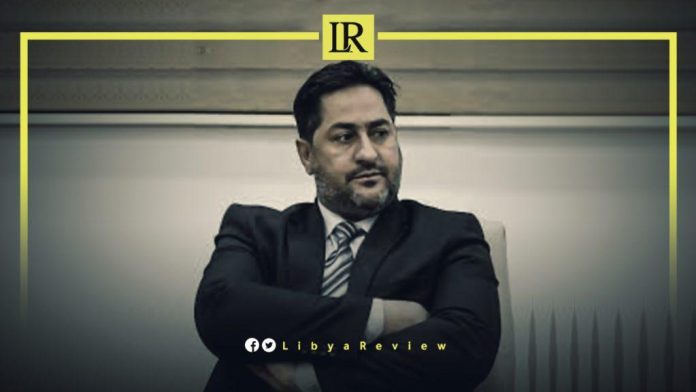 Libyan MP, Said Imghib has called for legal action against Foreign Minister, Najla Al-Mangoush. Imghib's demand comes following circulating reports of a meeting between Al-Mangoush and Israeli Foreign Minister, Yair Lapid.
According to Imghib, "such an encounter is punishable by Libyan law no. 62 of 1957, with a prison sentence ranging from 3-9 years for any citizen or official who interacts with Israel."
He urged Attorney General, Al-Siddiq Al-Sour to prepare criminal charges against Al-Mangoush, should reports confirm that she met with Cohen.
Furthermore, Imghib has called on "all Libyan citizens, especially residents of Tripoli, where the current Abdel-Hamid Dbaiba-led government operates from, to reject and condemn these actions." He described the current government as one of "disgrace and vulgarity that engages in reprehensible conduct to cling to power."
This legal demand adds another layer of complexity to Libya's already intricate political landscape, as the country looks for stability and international partnerships. The situation also highlights the delicate issue of Libya's relations with Israel, which remains a contentious subject in Libyan politics.
An Israeli official stated on Monday that Al-Mangoush and Cohen engaged in a conversation for over two hours, during a meeting in Italy. He told Reuters that the meeting was prearranged at the "highest levels" in Libya, contradicting Libyan statements of an unplanned encounter that sparked protests across the country.
Libya does not recognize Israel, and supports the establishment of a Palestinian state.
The Foreign Ministry in Tripoli stated that Al-Mangoush had refused to hold any meetings with Israeli representatives, and what occurred in Rome was an "incidental, unofficial meeting during a meeting with Italian Foreign Minister, Antonio Tajani."
However, the Israeli official cast doubt on this account, saying, "The meeting was prearranged at the highest levels in Libya, and lasted for about two hours. The Libyan Prime Minister views Israel as a potential bridge to the West and the US administration."