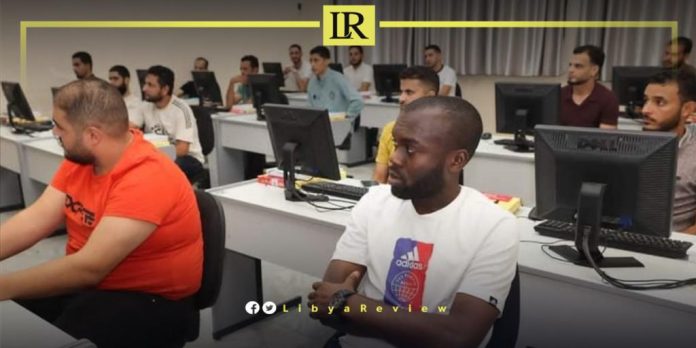 Libya's National Oil Corporation (NOC) announced on Tuesday the commencement of training for its second batch of oil-specialised graduates. The training will take place across five cities: Tripoli, Benghazi, Tobruk, Al-Zawiya, and Brak.
According to the corporation, an additional 600 trainees are set to complete their training next week, bringing the total number of trainees to 2,000. This is an increase of 1,000 trainees, over the original plan. Evaluations and selections of the necessary centers in the remaining cities are currently underway.
Additionally, the NOC launched a call center for trainees to field inquiries about the program. The center received 1,300 calls on its first day, underlining the high level of interest in the training initiative.
On Monday, the NOC announced that its technical teams from Nafusah Oil Operations (NOO), have achieved a significant milestone, commencing production from the A-4 well, at a rate ranging from 1,500 to 2,000 barrels per day.
The NOC's statement clarified that the oil extracted from the A-4 well will be transferred to the Al-Tahara field, operated by the Arabian Gulf Oil Company, before being pumped to the Zawiya port.
This achievement reflects the concerted efforts of industry professionals, aimed at elevating Libya's oil production rates.
The NOC also pointed out that production has been supplied by the Al-Jowfe Company. Oil pumping from the well will continue for the next six months, during which time pressure rates and crude oil purity will be closely monitored. Necessary technical information will be gathered, and pressure and flow rate measurement equipment has been installed at the bottom of the well.
The corporation added that the installation of well clusters, and the extension of the sub-collector and main shipping lines are progressing well.