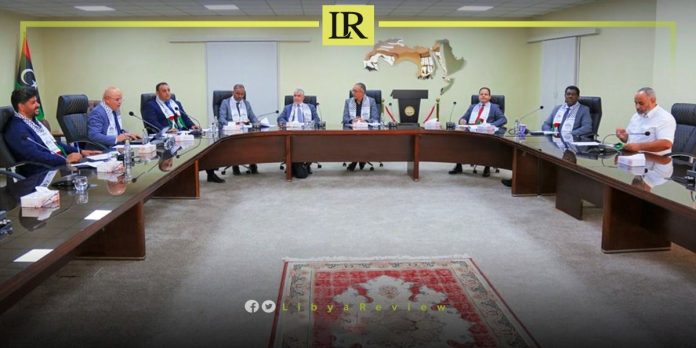 Libya's 6+6 Joint Committee has announced the finalisation and signing of the amended version of the draft laws for Parliamentary and Presidential elections. The draft has been submitted to the Libyan Parliament for formal issuance, and will be further sent to the High National Elections Commission (HNEC), along with announcements of the election dates, as stipulated by law.
The Committee mentioned in a statement that it has received feedback on the draft election laws initially announced in Bouznika, Morocco.
For almost two weeks, the Committee has been holding meetings in Tripoli to consult with HNEC, the United Nations Support Mission in Libya (UNSMIL), and different political parties with the aim of reaching a consensus on electoral laws.
The Committee said these meetings involved "reviewing all the feedback, some of which has been incorporated into the draft laws." Their last meeting was held in Benghazi on Monday.
The Committee called on both the Parliament and High Council of State (HCS) to begin implementing the political roadmap, and unifying institutions so that elections can be conducted on schedule. This would be under the supervision of a new government, to ensure security throughout the nation.
This development marks a critical step towards stabilizing the political landscape in Libya, and is expected to set the stage for upcoming elections.
Libya has been in chaos since a NATO-backed uprising toppled longtime leader Muammar Gaddafi in 2011. The county has for years been split between rival administrations, each backed by rogue militias and foreign governments.
The current stalemate grew out of the failure to hold elections in December 2021, and the refusal of Prime Minister Abdel-Hamid Dbaiba, who is leading the transitional government, to step down.