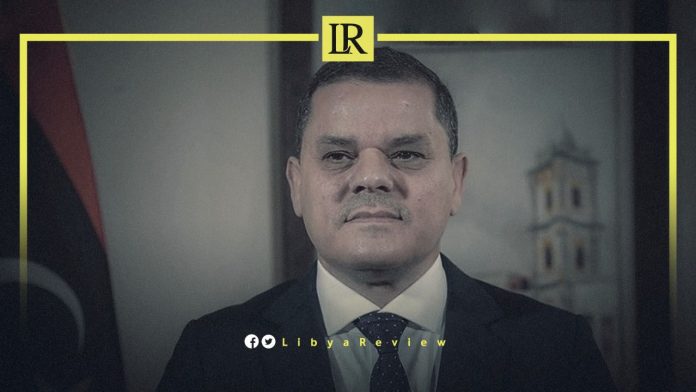 Ahmed Al-Sharksi, a notable member of the Libyan Political Dialogue Forum (LPDF), took to social media platform X to issue a grave warning about the imminent risks posed by the potential collapse of the current Government of National Unity (GNU) headed by Abdelhamid Dbaiba .
In his post, which has been widely circulated, Al-Sharksi emphatically stated that the Dbaiba Government in its current form is certain to collapse. "The collapse would lead to significant issues in the capital," he elaborated.
Al-Sharksi added that the concerted efforts to form a unified government are a collective attempt to prevent the inevitable fall of Dbaiba's government. "The goal is to create a more respectful and competent alternative government that can restore unity to the nation's fractured institutions," he said.
Alarmingly, Al-Sharksi also touched upon the risks associated with the widespread presence of heavily armed militias in the capital. While these armed groups might protect the government from unarmed protestors, they will not shield it from armed conflicts within these groups. "The recent armed conflict serves as an excellent indicator," Al-Sharksi mentioned in his tweet.
The warning from Ahmed Al-Sharksi highlights the precarious situation of the Dbaiba government and the country as a whole. The presence of arms among militant groups and the fragile state of the government pose a dual threat that requires immediate attention and action.
The Interior Ministry of Libya's GNU, headed by Abdelhamid Dbaiba, has been accused of using security forces to intimidate protesters in the capital, Tripoli.
This follows the deployment of various security units across the city last Friday in anticipation of new protests. The protests took place due to a recent meeting between Libyan Foreign Minister, Najla El Mangoush, and Israeli Foreign Minister, Eli Cohen, a move seen as a step towards normalisation with Israel and in violation of Libyan law.
Acting GNU's Interior Minister, Emad Al-Tarabulsi, inspected the security deployments to assess their readiness and the implementation of a security plan for the capital. He stated during a government meeting that demonstrations aimed at causing chaos, overthrowing the government, or destroying public and private properties are unacceptable.
Observers, however, criticise Al-Tarabulsi for appearing disconnected from the reality on the ground. They pointed to recent incidents of property destruction, violent clashes between Battalion 444 and the Deterrence Force, resulting in 55 deaths and over 140 injuries, and the lack of any action from the Interior Ministry.
Critics argued that the real intention behind the heavy security deployment is to intimidate citizens and prevent them from expressing their opinions, citing recent suppressions of demonstrations, the use of live ammunition to disperse protesters, and the arrest of dozens.