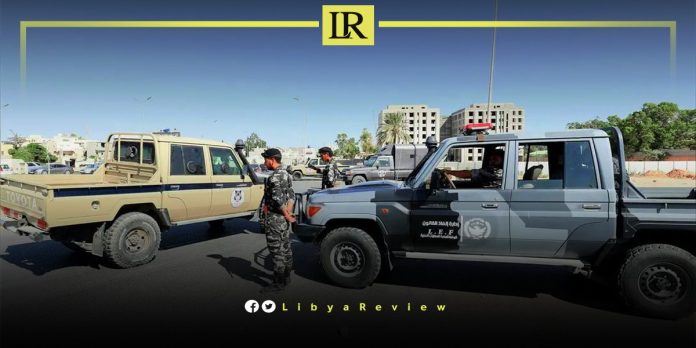 The Libyan Member of Parliament (MP), Jaballah Al-Shaibani has criticised the heavy deployment of armed security forces in Tripoli to prevent peaceful protests. Protests are protected by the constitution.
According to Al-Shaibani, this action puts an end to any illusion of freedom of expression currently existing in the country.
In a social media post on Facebook, Al-Shaibani stated, "a glance at the squares of Tripoli and its entrances, flooded with heavily armed security forces to prevent peaceful protests that are constitutionally protected, dispels the myth that we live in an era of free speech. It confirms the reality of a return to an oppressive police state, equipped with batons, tear gas, hot water hoses, and even bullets if necessary."
The parliamentarian's comments come at a time when global attention is focused on civil liberties and human rights. This incident could serve as an alarming reminder that despite public discourse around democratic ideals, actions on the ground may tell a different story.
The Interior Ministry of Libya's Government of National Unity (GNU), headed by Abdelhamid Dbaiba, has been accused of using security forces to intimidate protesters in the capital, Tripoli.
This follows the deployment of various security units across the city last Friday in anticipation of new protests. The protests took place due to a recent meeting between Libyan Foreign Minister, Najla El Mangoush, and Israeli Foreign Minister, Eli Cohen, a move seen as a step towards normalisation with Israel and in violation of Libyan law.
Acting GNU's Interior Minister, Emad Al-Tarabulsi, inspected the security deployments to assess their readiness and the implementation of a security plan for the capital. He stated during a government meeting that demonstrations aimed at causing chaos, overthrowing the government, or destroying public and private properties are unacceptable.
Observers, however, criticise Al-Tarabulsi for appearing disconnected from the reality on the ground, pointing to recent incidents of property destruction, violent clashes between Battalion 444 and the Deterrence Force, resulting in 55 deaths and over 140 injuries, and the lack of any action from the Interior Ministry.
Critics argued that the real intention behind the heavy security deployment is to intimidate citizens and prevent them from expressing their opinions, citing recent suppressions of demonstrations, the use of live ammunition to disperse protesters, and the arrest of dozens.
Abdul Hakim Fanoush, a political analyst and writer, labeled the security measures as a move towards "gang rule." On his Facebook page, he commented, "what is happening in Tripoli today is unprecedented. It is a declaration of gang rule and imposition of their control," adding, "we are facing a cartel of mafia men who now control vital institutions for their own gains."