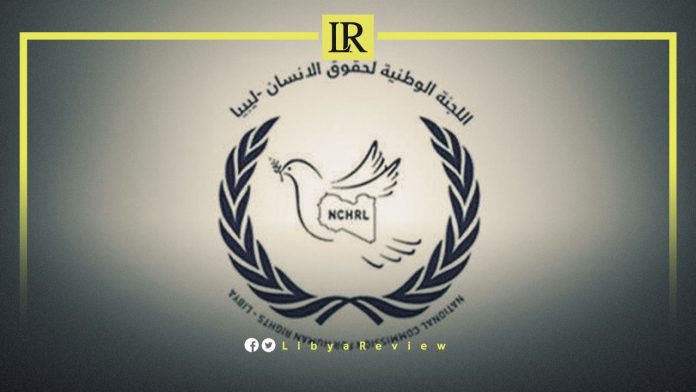 The National Commission for Human Rights in Libya (NCHRL) strongly condemned the reported cases of arbitrary abductions and unlawful detentions of several citizens in the city of Sirte.
According to the commission, since August 15th and until September 2nd, a total of 27 residents of Sirte, including two minors under the age of 18, have been detained by elements of the city's Internal Security Agency.
The NCHRL expressed its deep concern over the continued incidents of abductions, arbitrary arrests, and enforced disappearances of citizens in Sirte. They emphasised that such extrajudicial detentions, lacking legal basis and justification, constitute violations of international human rights law, undermine the rule of law and justice, and are crimes not subject to statute of limitations.
The NCHRL also warned that these actions could create an atmosphere of fear, increase tensions among community members and tribes in Sirte. The actions do not contribute to supporting transparent and comprehensive elections or achieving national and social reconciliation.
The NCHRL called upon Libyan authorities and security agencies, including the leadership of the army and the Internal Security Agency in Sirte, to release all those arbitrarily detained and to ensure independent investigations into all alleged extrajudicial detention and abduction cases outside the alleged legal framework. They called for bringing the perpetrators to justice.
The NCHRL further urged all security and military authorities and relevant entities to ensure the respect of human rights and the rule of law, including freedom of speech and expression.
Additionally, the NCHRL reaffirmed that the right to peaceful assembly is a constitutional and legal right guaranteed by Law No. (65) of 2012 regulating the organization of peaceful assembly for citizens.
Safety in Libya's capital, Tripoli is continuously deteriorating, with threats of kidnapping and murder a daily occurrence for residents.
Over the years, kidnappings, arrests, and assassinations have increased substantially in western Libya. This is evident in the repeated statements of the Ministry of Interior, about the arrest of gangs and individuals involved in the kidnapping and extortion of expatriate workers.