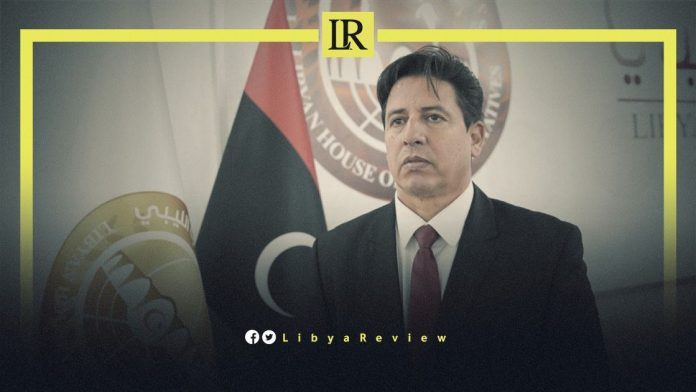 Youssef Al-Agouri, Head of the Libyan Parliament's Foreign Affairs Committee commended the Libyan National Army (LNA) for ensuring the security of the southern borders.
He expressed his "gratitude and appreciation to the leadership and members of the military involved in southern security operations, underscoring the prestige, position, and sovereignty of the state as embodied in its formidable regular army."
Al-Agouri emphasized the importance of "safety and stability in southern Libya, and its positive implications for the country and neighbouring states." He emphasised Libya's "commitment to the security and stability of its neighbours, ensuring Libyan territory is not a source of regional instability."
On the political front, Al-Agouri affirmed the Parliament's "support for reconciliation efforts between opposition groups in Libya, and their respective home governments." He stressed the necessity of "political resolutions for these groups to return to their homelands."
Reiterating his stance against using Libyan territories as battlegrounds, and threats to neighbouring countries, Al-Agouri called upon the African Union to "play a more prominent role in bolstering political dialogue in the Sahel region."
Furthermore, the MP expressed "confidence in the ongoing operations of the armed forces to eradicate armed groups, human and fuel smuggling syndicates, and organized crime." He renewed his call for the military to "be prepared for the ramifications of the situation in Niger."
Al-Agouri concluded by saying, "Our people in southern Libya deserve security and stability, which are fundamental prerequisites for launching a comprehensive development process, enabling the south to enjoy its abundant resources."
Libya has been in chaos since a NATO-backed uprising toppled longtime leader Muammar Gaddafi in 2011. The county has for years been split between rival administrations, each backed by rogue militias and foreign governments.
The current stalemate grew out of the failure to hold elections in December 2021, and the refusal of Prime Minister Abdel-Hamid Dbaiba, who is leading the transitional government, to step down.