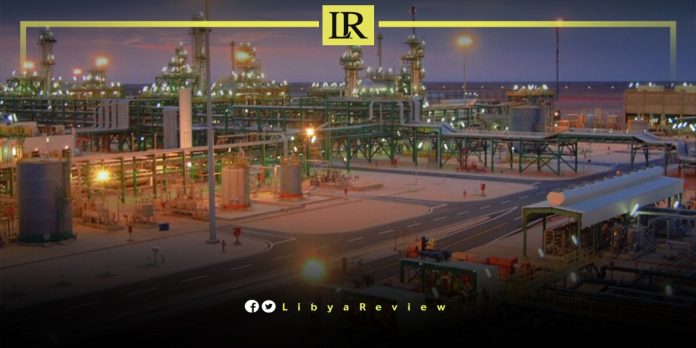 Libya's Mellitah Oil and Gas Company has announced the completion of drilling oil well "FB 34" in the El Feel field. In an official statement, it confirmed that the well has a production capacity of around 4,000 barrels per day, without the presence of any accompanying water.
In May, the National Oil Corporation (NOC) declared the successful drilling of well "B 4-49" affiliated with Mellitah, boasting a production capability of up to 1,800 barrels daily. Technical teams managed to finalise the drilling of the recovery well "B4-49," utilising advanced smart equipment. Subsequent testing on the 64/32 choke indicated a production potential of 1,800 bpd, as per the corporation's statement at that time.
Last month, the NOC announced that its technical teams from Nafusah Oil Operations (NOO), have achieved a significant milestone, commencing production from the A-4 well, at a rate ranging from 1,500 to 2,000 barrels per day.
The NOC's statement clarified that the oil extracted from the A-4 well will be transferred to the Al-Tahara field, operated by the Arabian Gulf Oil Company, before being pumped to the Zawiya port.
This achievement reflects the concerted efforts of industry professionals, aimed at elevating Libya's oil production rates.
The NOC also pointed out that production has been supplied by the Al-Jowfe Company. Oil pumping from the well will continue for the next six months, during which time pressure rates and crude oil purity will be closely monitored. Necessary technical information will be gathered, and pressure and flow rate measurement equipment has been installed at the bottom of the well.
The corporation added that the installation of well clusters, and the extension of the sub-collector and main shipping lines are progressing well.
It is expected that the shipping line will be completed, and connected to the existing Fezzan-Mellitah oil line by December 2023. Subsequently, wells will be gradually brought into production, aiming for a rate of 10,000 barrels per day, after the installation of the early production station by the end of the first quarter of 2024.
The Chairman and board members of the NOC lauded the efforts of NOO officials, and all workers involved, recognising their pivotal role in increasing oil production rates.