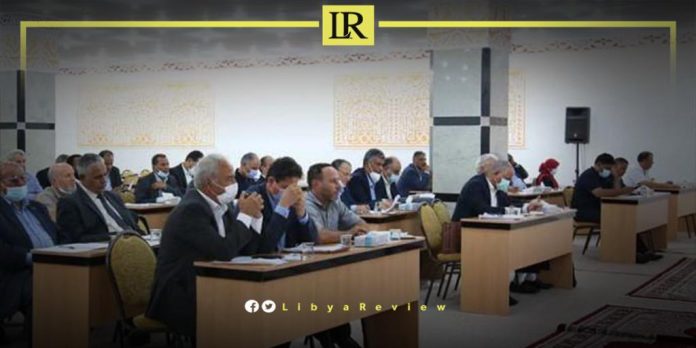 On Saturday, the Libyan Parliament expressed its deep solidarity with Morocco, following a massive earthquake that struck the country.
"Both the House, and the Libyan people stand firmly beside Morocco and its citizens during this challenging time," it said.
In a formal statement released to the press, the House conveyed "profound condolences to the Moroccan people for the lives lost in the tremor that shook several of its cities." The message invoked "blessings for the departed souls, asking for divine mercy, and extended wishes for a swift recovery to all those injured."
Notably, a strong 6.8 magnitude earthquake struck central Morocco, killing at least 1,000 people, and causing damage in several areas.
The epicenter was in the High Atlas Mountains, 71km (44 miles) southwest of Marrakesh, at a depth of 18.5km, the US Geological Survey said.
It struck at 23:11 local time, followed by a 4.9 aftershock 19 minutes later.
Over 1,000 people have died in Marrakesh and several areas to the south, the country's interior ministry said. Many of the victims are believed to be in remote areas.
This includes the provinces and municipalities of Al-Haouz, Marrakesh, Ouarzazate, Azilal, Chichaoua, and Taroudant. Over 600 people have been injured.
Libya and Morocco have shared a long history of diplomatic and cultural ties. Both countries are members of the Arab League and the African Union, and their relationship has seen periods of both collaboration and tension over the decades.
Historically, the nations have collaborated on various regional and pan-Arab initiatives. Trade, cultural exchanges, and diplomatic dialogues have often marked their bilateral relations. Despite occasional differences in political paths, especially during the era of Muammar Gaddafi, the essence of brotherhood and shared Arab identity has often brought the two countries together in times of crisis.