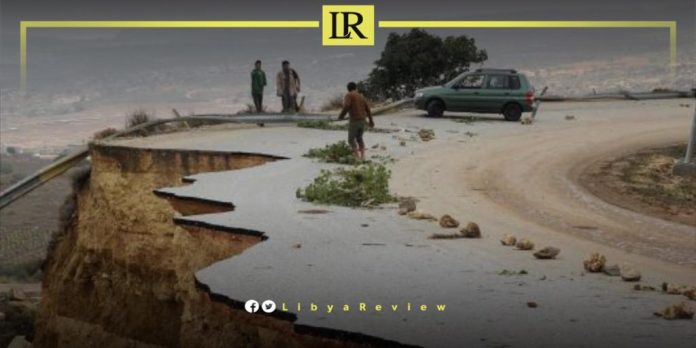 On Monday, Egypt expressed its deep condolences and unwavering support to Libya, in the wake of the devastation caused by storm Daniel.
In an official statement, the Egyptian Ministry of Foreign Affairs offered "sincere condolences to the families of the victims," emphasizing a "shared grief in these harrowing times." It also voiced hopes for the swift recovery of the injured, showcasing a bond that ties the neighbouring nations
This cataclysmic event triggered severe floods across Libya, marking a dark day with a tragic loss of life and numerous injuries.
In Libya, the gravity of the disaster prompted swift administrative action. The country's Parliament-designated government proclaimed a three-day mourning period. Prime Minister, Osama Hamad decreed lowered flags across public and private buildings, signalling a nation in collective grief.
Earlier today, the government declared the city of Derna as a disaster-stricken area. Several cities in eastern and western Libya have been hit by floods, resulting in the inundation of houses, and hospitals, damage to vehicles, and the destruction of roads due to the overflowing of rivers.
The Libyan Red Crescent reported the death of one of its members, several missing, and the loss of two vehicles while attempting to rescue stranded families. The situation in some eastern cities has reached a critical point due to the floods.
It is expected that the death toll will rise in the coming hours, as the search for missing individuals continues, compounded by the difficulty of accessing some affected areas.
Notably, the most affected cities so far are Derna, Shahhat, and Al-Bayda in eastern Libya.
Local authorities have announced that the situation "is out of control, even in areas not expected to be affected." They have highlighted the evacuation of families to hotels and care centers, while the number of people still trapped inside their homes remains unknown.
Video footage circulating on social media shows residents pleading for help, and screaming as water engulfs their homes. Other videos capture torrents sweeping away and cars on streets that have turned into rivers.