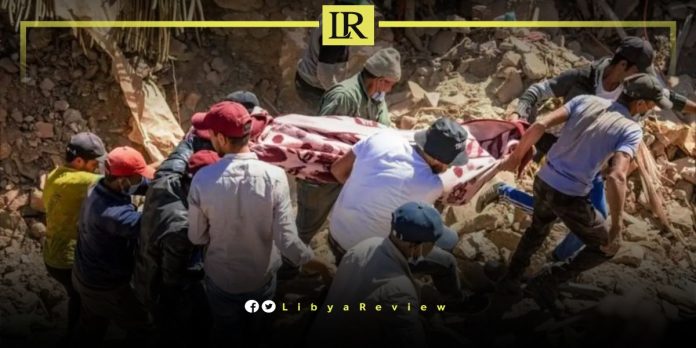 In light of the tragic floods that recently swept through Libya, Algeria has extended its deepest condolences and sympathies. In a statement, Algeria conveyed its heartfelt sorrow, stating, "Following the catastrophic floods and torrents that struck our brethren in Libya, Algeria extends its sincerest condolences and sympathies to the Libyan government and its people, affirming its empathy and solidarity with them during the aftermath of this calamity."
Furthermore, the statement highlighted Algeria's readiness to assist, "Algeria is fully prepared to stand beside the Libyan brothers, offering them support and assistance to alleviate the repercussions of this disaster."
At least 150 people are confirmed dead, after a powerful storm caused severe flooding in eastern Libya.
Storm Daniel made landfall in the North African nation, prompting authorities to declare a state of extreme emergency. Seven Libyan army personnel have gone missing during ongoing rescue efforts. Officials in eastern Libya have imposed a curfew, while schools and shops have been ordered to close.
"At least 150 people were killed as a result of flooding and torrential rains left by storm Daniel in Derna, the Jabal al-Akhdar region, and the suburbs of Al-Marj," Mohamed Massoud, a Spokesman for the Benghazi-based administration told the French news agency, AFP.
Storm Daniel has affected the eastern cities of Benghazi and Sousse, as well as Derna and Al-Marj.
The western city of Misrata was also among those hit by the floods.
In Libya, the gravity of the disaster prompted swift administrative action. The country's Parliament-designated government proclaimed a three-day mourning period. Prime Minister, Osama Hamad decreed lowered flags across public and private buildings, signalling a nation in collective grief.
Earlier today, the government declared the city of Derna as a disaster-stricken area. Several cities in eastern and western Libya have been hit by floods, resulting in the inundation of houses, and hospitals, damage to vehicles, and the destruction of roads due to the overflowing of rivers.