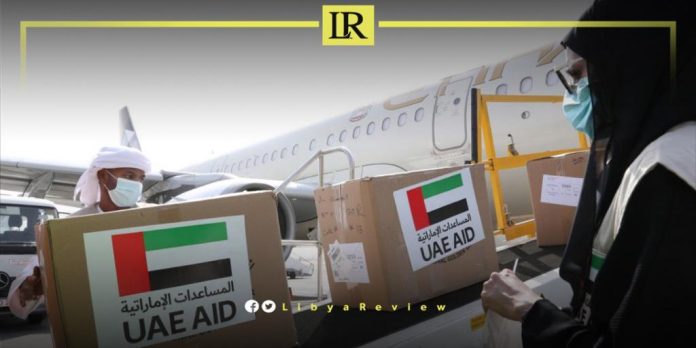 Sheikh Mohammed bin Zayed, the leader of the United Arab Emirates, has ordered the dispatch of urgent relief assistance, and search and rescue teams to Libya. This directive comes in the wake of the devastating floods caused by heavy rainfall the country has experienced, as reported by the official Emirati news agency (WAM).
Sheikh Mohammed bin Zayed expressed his "condolences to Libya's leadership, government, and people for the flood victims, praying for God's mercy upon the deceased and comfort and patience for their families. He also wished for the swift recovery of those injured."
The Libyan news agency (WAL) cited Osama Hamad, the Parliament-designated Prime Minister, stating that more than 2,000 people have perished due to the floods ravaging eastern Libya.
Furthermore, the Red Crescent in Benghazi announced on Monday that an estimated 150-250 individuals lost their lives in the city of Derna, according to Reuters.
CNN has yet to independently verify the reported death toll, and Hamad did not specify the source of his figures, regarding the deceased and missing. Both he, and the Tripoli-based Government of National Unity (GNU) PM, Abdel-Hamid Dbaiba, have declared a three-day mourning period for the victims of Hurricane Daniel's floods.
In Libya, the gravity of the disaster prompted swift administrative action. The country's Parliament-designated government proclaimed a three-day mourning period. Hamad decreed lowered flags across public and private buildings, signalling a nation in collective grief.
Earlier today, the government declared the city of Derna as a disaster-stricken area. Several cities in eastern and western Libya have been hit by floods, resulting in the inundation of houses, and hospitals, damage to vehicles, and the destruction of roads due to the overflowing of rivers.