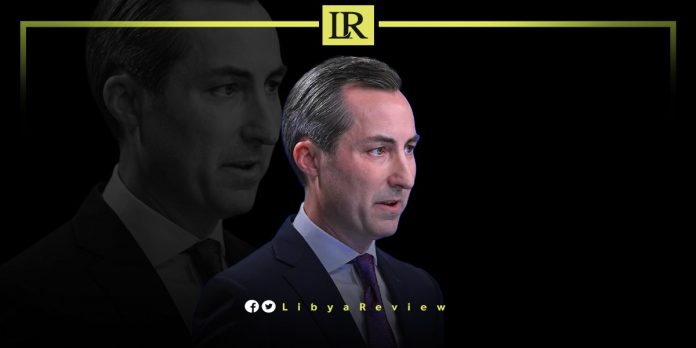 The Spokesman for the United States Department of State, Matthew Miller emphasized Washington's commitment to supporting the relief efforts in Libya.
Miller said in a statement that the United States is "actively coordinating with its partners at the United Nations and working closely with Libyan authorities to determine how best to provide assistance in this critical situation."
The flooding in Libya has caused widespread devastation, and has profoundly impacted communities across the country.
On Monday, the Libyan Parliament-designated government declared the city of Derna a disaster-stricken area. This is following storm Daniel, which struck the eastern part of the country, and caused extensive damage to public and private property.
The Derna Security Directorate announced a curfew in the city from 7 PM on Sunday to 8 AM on Monday, as part of the response to the aftermath.
According to Al-Arabiya Al-Hadath, the number of flood victims in Derna alone rose to 150 on Monday.
In response to the situation, the High Emergency Committee has declared a state of alert to provide relief to those affected.
Libyan authorities have confirmed that heavy rainfall has caused significant and severe damage to infrastructure and properties, while the search for missing individuals continues.
Several cities in eastern and western Libya have been hit by floods, resulting in the inundation of houses, hospitals, and damage to vehicles. As well as the destruction of roads due to the overflowing of rivers.
The Libyan Red Crescent reported the death of one of its members, several missing, and the loss of two vehicles while attempting to rescue stranded families. The situation in some eastern Libyan cities has reached a critical point due to the floods.
It is expected that the death toll will rise in the coming hours, as the search for missing individuals continues, compounded by the difficulty of accessing some affected areas.