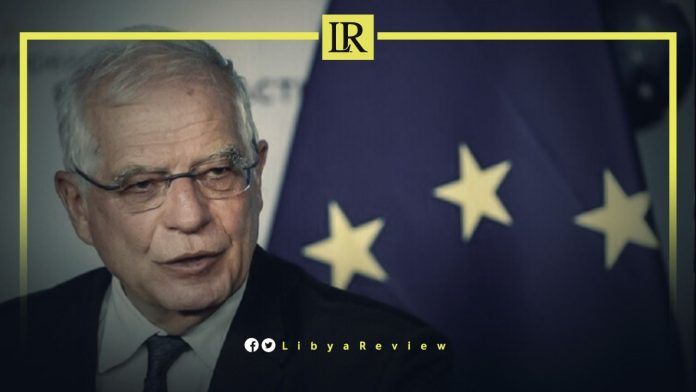 The High Representative of the EU for Foreign Affairs and Security Policy, Josep Borrell has expressed the EU's readiness to extend support to Libya.
Borrell confirmed that the European Union is "closely monitoring the situation in Libya, and is poised to provide assistance."
Deeply saddened by the images of devastation in Libya due to the harsh weather conditions, Borrell lamented the tragic loss of lives.
Notably, Moussa Faki Mahamat, the Head of the African Union Commission has made an urgent appeal to the international community to provide support to Libya. The country is reeling from devastating floods that have impacted several cities in the east.
"We stand in full solidarity with the families of the victims, and those missing due to these catastrophic floods. We pray for the departed souls to find eternal peace, and for those affected to experience healing and solace. I commend the Libyan authorities for their efforts in tackling this natural disaster, and implore the global community to rally behind them in support," Faki tweeted.
On Monday, the Arab Parliament urged member states, global powers, humanitarian organisations, and the broader international community to rally in support of Libya. The recent tempest has unleashed devastating floods upon the nation, resulting in the tragic loss of numerous lives and countless injuries.
In its statement, the Arab Parliament emphasised the "critical importance of extending assistance to Libya during these sorrowful times. This tragedy underscores the need to bolster both Arab and international cooperation, and expedite the delivery of urgent humanitarian relief." It also called for the "prompt establishment of air bridges and secure corridors to facilitate the speedy arrival of these much-needed aids."
It expressed its "unwavering solidarity with Libya," pledging its full support until the nation overcomes this calamity. As well as stressing the significance of combined Arab and global efforts, and asserted the necessity of providing ample backing to Libya so it can assist and rescue those affected by the disaster.
In tandem with this sentiment, Ahlam Al-Lafi, the Chairwoman of the Social, Educational, Cultural, Women, and Youth Affairs Committee in the Arab Parliament, stated that Libya is "currently in dire need of Arab and global solidarity." She reiterated the urgency of confronting this emergent humanitarian crisis, by assisting the afflicted and furnishing them with immediate aid.