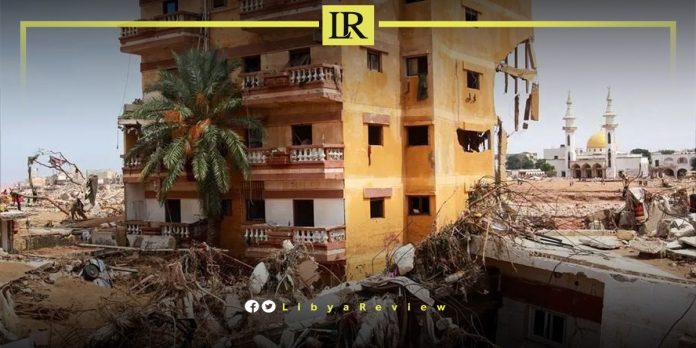 Libya's coastal city of Derna faces a mounting humanitarian crisis following storm Daniel, with recent sources from the region now reporting an alarming death toll surpassing 7,000.
In press statements to Sky News Arabia, Ayman Badr, a member of Libya's permanent delegation to the United Nations, revealed the harrowing scale of the tragedy. Badr highlighted the city's dire situation, stating that "not only has the death count in Derna reached over 7,000, but it continues to rise with each passing hour."
While initial government data pointed to approximately 5,300 fatalities in Derna, which bore the brunt of the storm, contrasting figures from the United Nations Office for the Coordination of Humanitarian Affairs (OCHA) suggested at least 5,000. The disparity underscores a concerning lack of clarity, with some on the ground fearing the true toll could approach a staggering 10,000.
Such numbers, while varying, unanimously paint a bleak picture: thousands have lost their lives. Derna, which sits picturesquely on the Mediterranean coast, has been reshaped by the storm's wrath.
Vast portions of the city were inundated when Daniel transformed dry riverbeds into torrents, collapsing dams, and toppling buildings, with many families tragically caught off-guard while asleep.
The severity of the catastrophe is palpable throughout Derna. Central areas, once bustling with life, now bear the scars of destruction, blanketed by shimmering muddy waters that took buildings with them.
Speaking to Reuters, Hisham Abu Shkiwat, the Parliament-designated Minister of Civil Aviation, shared a grim observation, "The sea continuously casts ashore dozens of bodies." While confirming over 5,300 fatalities, he gravely acknowledged that this figure could potentially double, given the thousands still missing.
Highlighting the critical situation, Shkiwat said, "With tens of thousands now homeless, we are in desperate need of international aid. Libya is ill-equipped to manage such unprecedented disasters."
Offering further insight, Tarek Al-Kharaz, a Spokesman for eastern Libyan authorities noted the recovery of 3,200 bodies, of which 1,100 remain unidentified.
As Derna grapples with the aftermath of storm Daniel, the international community is urged to mobilise support and offer assistance during this profound period of crisis.