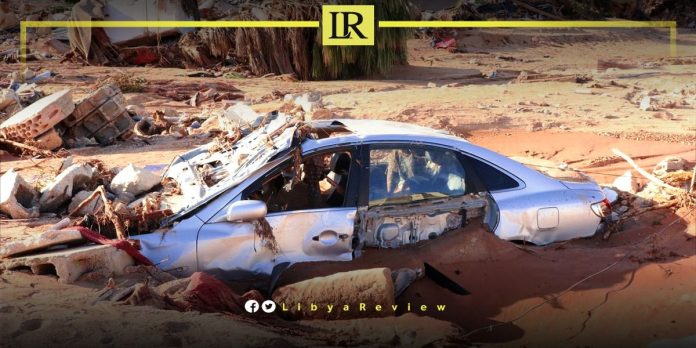 The United Nations Office for the Coordination of Humanitarian Affairs (OCHA) has released an urgent appeal for $71.4 million dollars. The fund aims to address the immediate needs of Libyans devastated by recent catastrophic flooding. This call to action targets assistance for 250,000 individuals, out of an estimated 884,000 who might need aid in the coming three months.
OCHA reported on its website, that these funds will potentially be revised as more information becomes available.
The catastrophic floods have directly affected approximately 900,000 individuals in five provinces of war-torn Libya, although the impact varies. Areas most affected include Derna, Al-Bayda, Susa, Marj, Shahat, Tacnes, Batna, Talmita, Barsis, Tokra, and Abiar. Displaced victims are now seeking refuge in schools and hotels.
The United Nations, the European Union, the United States, and several Middle Eastern and North African countries have pledged support. They are sending rescue teams, emergency shelters, food supplies, water tanks, medical equipment, and additional body bags.
UN Humanitarian Coordinator, Martin Griffiths, commented on the severity of the situation: "The magnitude of the flood disaster in Libya is shocking and heartbreaking… Whole neighbourhoods have been wiped off the map. Waters swept away entire families who were caught off-guard. Thousands have died, and tens of thousands are now displaced, with many still missing."
The World Food Program (WFP) has begun providing food assistance to over 5,000 families displaced by the floods. Cindy Mackin, the WFP's Executive Director, remarked, "These devastating floods hit a country already reeling from a deep political crisis, leaving many in dire straits."
Mediterranean hurricane, Daniel caused these floods, exacerbating the tragedy for a country already in turmoil since the 2011 civil war.
Access to Derna remains incredibly challenging. Floodwaters have destroyed roads and bridges, and power and telephone lines have been cut off. At least 30,000 people have been displaced within the city.
Official death tolls remain uncertain, with figures ranging between 4,000-6,000 fatalities. Meanwhile, the Red Cross and Red Crescent societies warn that about 10,000 people remain missing.