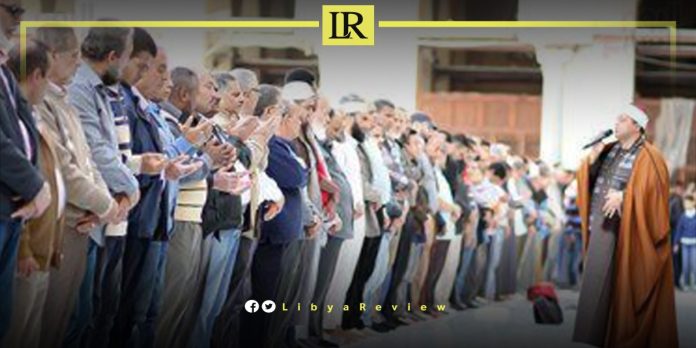 Mohamed Mokhtar Gomaa, Egypt's Minister of Religious Endowments, announced that mosques across Egypt would perform the absentia prayer to honour the victims of the recent natural disasters in Morocco and Libya. The special prayer will be held following the Friday prayers, a pivotal weekly event in the Islamic faith.
Furthermore, Al-Azhar, a revered institution in Sunni Islam, updated its cover photo and profile picture in solidarity with the Libyan people, affected by the calamity. The modified images came with a heartfelt message: "May God's kindness and mercy be upon our people in Libya."
Al-Azhar Grand Imam, Dr. Ahmed El-Tayeb extended his condolences to the Libyan people, who suffered deadly storms and flooding. He urged the global community to rally together and provide immediate assistance to those trapped and affected, emphasizing the urgency of saving lives and offering relief to the victims.
On Thursday, Egypt's Foreign Minister, Sameh Shoukry held a telephone conversation with his American counterpart, Antony Blinken. They emphasised the recent humanitarian challenges in Libya.
While the two officials highlighted the historic and strategic depth of US-Egypt relations, their discussions were majorly steered towards Libya's current situation. Shoukry took the lead in detailing Egypt's proactive measures and continuous support for relief efforts targeted towards the Libyan people, and the distressed Egyptian citizens residing in the country.
Both leaders reminisced about the long-standing ties between their countries, fortified by collaborations in the realms of economics, politics, security, and defence.
The FM's also consulted each other on pivotal regional matters, notably the ongoing crisis in Sudan. Shoukry outlined Egypt's efforts to address the political and humanitarian dimensions of the crisis in Sudan.
Shoukry revealed plans for Egypt to initiate a meeting of foreign ministers from neighbouring countries during the upcoming United Nations General Assembly in New York. Blinken, recognising the significance of Egypt's role, expressed the US' commendation for Egypt's commitment to fostering peace and stability in the broader Middle East and Africa.