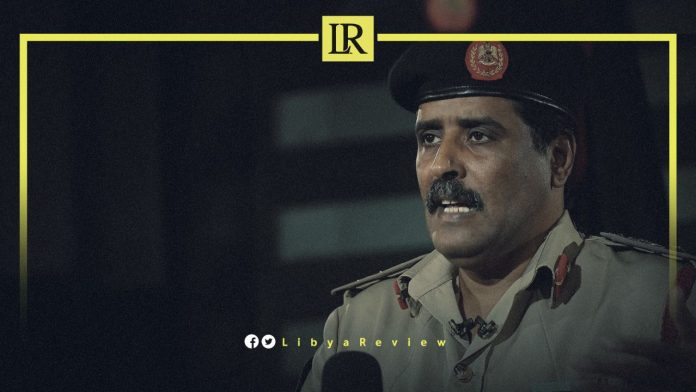 The Spokesman for the Libyan National Army (LNA), Ahmed Al-Mismari revealed the catastrophic impact of storm Daniel. This affected over 1.2 million people in the Green Mountain region. The storm took the lives of over 11,000 individuals in the city of Derna, as reported by Sky News.
In a press conference held in Benghazi, Al-Mismari informed that the Army's leadership convened a meeting on the Saturday preceding the disaster. They decided to elevate the level of preparedness and readiness, to provide humanitarian services to citizens in the event of emergencies. Additionally, an emergency committee was established in collaboration with the Libyan government.
Initially, the Army's focus was primarily on Benghazi, as available information indicated that the storm would hit the city first. Preparations in Benghazi were amped up; however, when the storm hit the city with speeds ranging from 70-80 kilometers per hour, no significant damage was reported.
As the storm moved towards other areas in the Green Mountain region, it brought progressively heavy rainfall. Al-Mismari pointed to the destruction in specific regions. The small region of Al-Wardiya, famous for its honey, has been completely wiped off the map. In Al-Bayada, every house was submerged and destroyed.
He emphasised that several areas in the Green Mountain have been completely obliterated by the flash floods, calling it an "unprecedented event in Libyan history". All main and subsidiary roads in the area have been entirely cut off. A significant challenge has been that valleys drain from south to north towards the sea, while most primary roads run from west to east. Consequently, as the water flowed, these roads were obstructed.
Hundreds of kilometers of roads now require repairs after the disaster. Al-Mismari also highlighted that various regions have become isolated due to the flooding. Communication lines have also been severed, with the army losing contact with several of its soldiers, estimating a loss of around 800 military personnel in the Derna region.