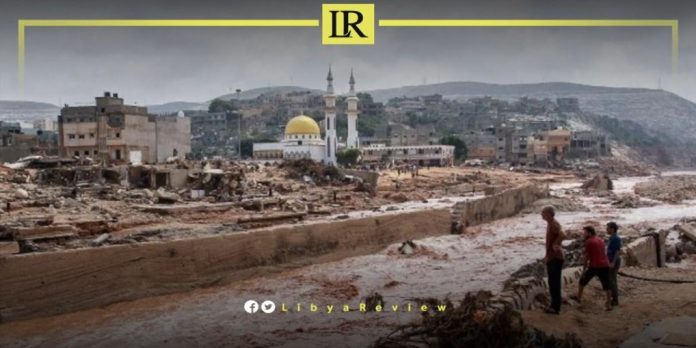 Rana Qusaifi, the Deputy Head of the United Nations High Commissioner for Refugees (UNHCR) in Libya, has termed the situation in Derna, as one of the most "catastrophic" she's witnessed in her 19-year humanitarian career.
Addressing a video press conference from Benghazi, Qusaifi updated the Geneva-based journalists on her recent assessment visit to Derna. This is following floods that resulted in significant loss of life, and property damage. She recounted the vast destruction where homes, buildings, shops, hospitals, and schools that were entirely submerged.
The UN official noted that out of approximately 50,000 refugees and asylum-seekers registered in Libya, over a thousand were residing in areas impacted by the floods. Additionally, 46,000 internally displaced people were housed in eastern Libya before the disaster. This includes 2,800 in Derna, and 3,100 in Ajdabiya. The tragedy has triggered another wave of displacement, with around 30,000 people being displaced in Derna alone, and at least 3,000 in Ajdabiya.
Qusaifi highlighted that the agency is collaborating closely with national and international partners, as part of the UN's joint response to address humanitarian needs and ensure timely assistance. The Refugee Agency is leading the UN coordination in areas of shelter, non-food items, and protection. Immediate needs include clean water, food, hygiene products, medical aid, and accommodation.
Emphasizing the global response, Qusaifi announced that a plane carrying 53 metric tons of relief supplies from the UAE is scheduled to land in Benghazi today. This urgent aid will be distributed to over 10,000 people in the coming days, while truck convoys of assistance from Oman are expected to reach Tripoli next week.
She emphasized that the ramifications of this disaster stretch beyond search, rescue, rehabilitation, and reconstruction. The global agency is considering expanding its staff in Libya, and deliberating on how to quickly enlarge its presence in the eastern part of the country. Highlighting the road ahead, she stressed the immense work required in the coming weeks and months. The agency urgently needs funding of $5 million dollars, as part of the UN appeal led by the UN Office for the Coordination of Humanitarian Affairs.