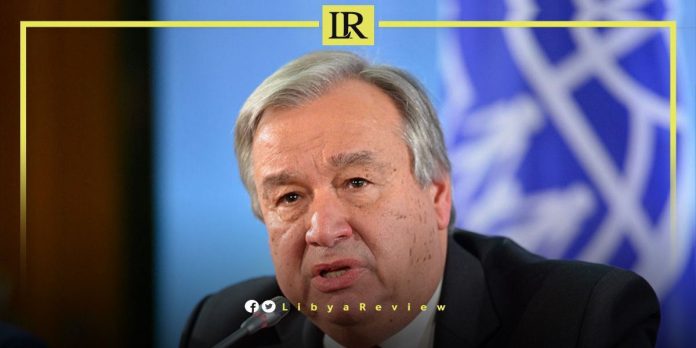 On Tuesday, UN Secretary-General, Antonio Guterres called a flood that killed thousands in Derna, Libya a "symbol of the world's ills."
"Even as we speak now, bodies are washing ashore from the same Mediterranean sea where billionaires sunbathe on their super yachts," Guterres said in the opening of the 78th session of the United Nations General Assembly.
"Derna is a sad snapshot of the state of our world – the flood of inequity, of injustice, of inability to confront the challenges in our midst."
Guterres noted that those who lost their lives in Derna as a result of "massive, unprecedented floods were victims of conflict, indifference, and the failure of leaders to find a path to peace."
He added that the United Nations "stresses the importance of opening investigations into the causes of the collapse of the Derna Dam."
Rana Qusaifi, the Deputy Head of the United Nations High Commissioner for Refugees (UNHCR) in Libya, has termed the situation in Derna, as one of the most "catastrophic" she's witnessed in her 19-year humanitarian career.
Addressing a video press conference from Benghazi, Qusaifi updated the Geneva-based journalists on her recent assessment visit to Derna. This is following floods that resulted in significant loss of life, and property damage. She recounted the vast destruction where homes, buildings, shops, hospitals, and schools that were entirely submerged.
The UN official noted that out of approximately 50,000 refugees and asylum-seekers registered in Libya, over a thousand were residing in areas impacted by the floods. Additionally, 46,000 internally displaced people were housed in eastern Libya before the disaster. This includes 2,800 in Derna, and 3,100 in Ajdabiya. The tragedy has triggered another wave of displacement, with around 30,000 people being displaced in Derna alone, and at least 3,000 in Ajdabiya.
Qusaifi highlighted that the agency is collaborating closely with national and international partners, as part of the UN's joint response to address humanitarian needs and ensure timely assistance. The Refugee Agency is leading the UN coordination in areas of shelter, non-food items, and protection. Immediate needs include clean water, food, hygiene products, medical aid, and accommodation.