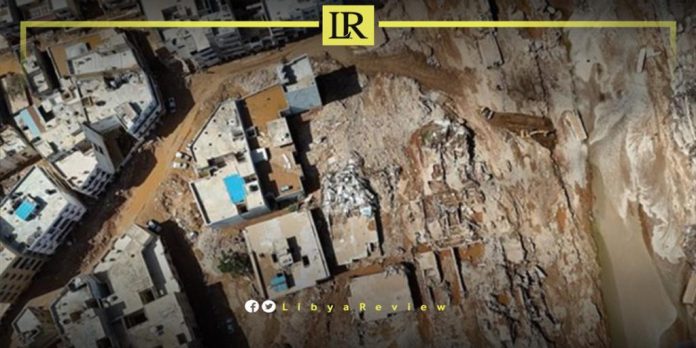 In a groundbreaking initiative aimed at enhancing disaster response, the European Union has announced the production of updated geographical maps, sourced directly from its satellites. These maps are intended to support both local and international rescue teams currently operating in eastern Libyan cities, striving to assist victims of the recent flooding.
The European Union mission stated that their satellite, known as, Copernicus, is at the forefront of this initiative. The produced maps are designed to provide critical spatial geographic information, facilitating better coordination among rescue teams, and targeting assistance to those most affected by the floods.
This endeavour by the EU emphasizes its commitment to aiding regions hit by natural disasters. "This step is a response to the tragic flooding that has impacted Libya," the statement read.
This article showcases the European Union's cutting-edge approach to disaster management, combining technology and compassion. It emphasizes the EU's active involvement in international crisis support, particularly in regions like Libya, which is facing environmental challenges.
On Sunday, the President of the European Parliament, Roberta Metsola extended a message of condolence and solidarity to Mohamed Al-Mnifi, the Head of Libya's Presidential Council.
Reacting to the severe storm that wreaked havoc on Libya, Metsola stated, "The news of the tragic storm and resultant floods that besieged Libya, tragically taking numerous lives, deeply saddened us."
Metsola's message resounded with compassion, reflecting the sentiments of the European Parliament. She offered her heartfelt condolences to the bereaved families, and expressed profound sympathy for all affected.
Highlighting the significant relationship between Europe and Libya, she underscored, "Libya is a crucial ally in our Mediterranean neighbourhood. Rest assured, Europe stands steadfastly alongside Libya during these trying times."
Current data from the Libyan Red Crescent reveals an alarming figure: while 11,300 deaths have been confirmed, another 10,000 people remain missing. As the recovery efforts enter the one-week mark, rescue teams continue their relentless search through the debris, hunting for survivors and retrieving the deceased.
As the nation grapples with the tragedy, Libya's prosecutor general, Al-Siddiq Al-Sour, announced a thorough investigation into the dam collapses.
Built in the 1970's, these structures will be scrutinized, along with the allocation and use of funds designated for their maintenance. Al-Sour committed to stringent legal actions against any identified negligence, encompassing both city officials and historical governments.
However, the path to a comprehensive inquiry is fraught with challenges. Libya's political landscape has been tumultuous since the 2011 NATO-backed overthrow of Muammar Gaddafi. Dueling governments have left crucial infrastructure in neglect, even as the climate crisis exacerbates weather extremes.