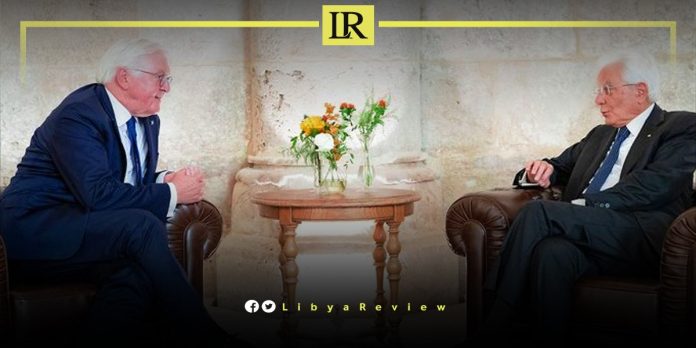 On Thursday, German President, Frank-Walter Steinmeier and his Italian counterpart, Sergio Mattarella urged rival Libyan parties to press ahead with a peace process, in the wake of the recent deadly floods.
"In a joint statement, the two President's said, "We encourage all political actors to heed the Libyan people's call for peace and stability, based on a renewed sense of national unity and purpose." They added that the disaster should serve as a wake-up call.
Massive floods inundated the North African country a week and a half ago. The most affected area in the port city of Derna, was declared uninhabitable.
According to the World Health Organization (WHO), about 4,000 people have been confirmed killed so far. Rescue workers, however, fear that thousands more bodies lie under the rubble and the mud.
*The global community has offered significant aid, but Libya itself must come together to recover from the disaster", added the leaders presidents, who were meeting in Sicily.
Highlighting the exemplary unity of the Libyan people, Steinmeier and Mattarella acknowledged the cohesive collaboration of all regional sectors, encompassing the west, east, and south, working tirelessly to alleviate the crisis.
"We welcome this international mobilization – as well as the remarkable solidarity of the Libyan people at home and the continued cooperation between all sides, groups, and institutions, which makes no distinction between west, east, and south," they said.
Categorizing the tragedy as a potential catalyst for change, they passionately called on political factions within and outside of Libya to, "recognize and respond to the Libyan populace's yearning for lasting peace and societal equilibrium."
Libya has been in a state of civil war since the overthrow and death of long-time leader Muammar Gaddafi in 2011. The west and east of the country have competing governments, and the political chaos has been blamed for the devastation.