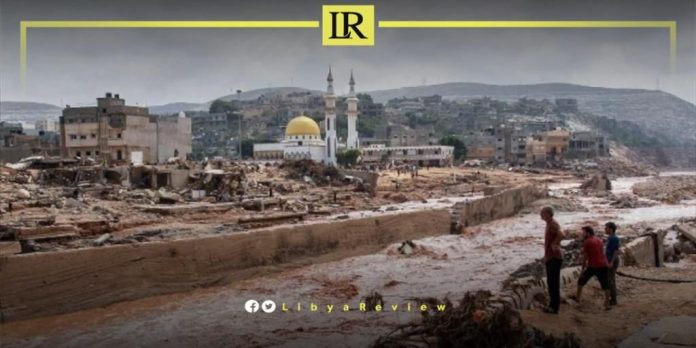 The Libyan Government of National Unity (GNU) announced that 24 countries have dispatched humanitarian relief flights to Libya. This consisted of 65 relief aircraft and approximately 7 ships to address the consequences of flooding and torrential rains in Eastern Libya.
In a press statement, Abdul Hamid Dbaiba highlighted that Qatar dispatched two aircraft from its Royal Air Force loaded with nearly 90 tons of aid. These aids encompassed shelter materials, generators, medical supplies, food, and other relief essentials. As a result, the total number of Qatari aircraft delivering relief to Libya reached six, carrying a combined weight of 210 tons.
Dbaiba also mentioned Qatar's intent to send a ship loaded with prefabricated homes and a field hospital in the coming days. He acknowledged the arrival of the eighth relief aircraft from the Kuwaiti air bridge on Thursday, carrying 10 tons of various medical supplies. Additionally, Algeria dispatched its second civil protection team to the city of Derna, continuing rescue and relief operations.
Britain provided shelter-specific materials and health sanitation supplies, continuously delivering essential supplies to the affected areas in Eastern Libya. This was in addition to 13 tons of vital equipment donated by the U.S. Agency for International Development.
Furthermore, Dbaiba's government stated that the Netherlands has allocated two million euros from its humanitarian budget to Libya, aiming to provide food, medicine, shelter, and medical care for those affected by the floods in the eastern parts of the country.
The International Organization for Migration (IOM), revealed that the recent floods in northeastern Libya, have forced an estimated 43,059 individuals to flee their homes.
In a recent report, the IOM said the scarcity of water supply has been a driving factor behind the displacement of many residents from Derna. This shift has contributed to a decrease in the overall number of displaced individuals, within Derna itself.
As the situation develops, more displaced individuals are relocating to eastern areas, such as Tobruk, where approximately 1,320 people have sought refuge. Benghazi has also seen an influx, with around 730 seeking shelter there. The majority of these are being hosted by relatives, and extended families.
According to the IOM, field observers have reported that displaced families from Derna are also seeking refuge in Tripoli, Misrata, Gharyan, and Qasr bin Ghasheer. Many of them are temporarily staying with host families, who have opened their doors to provide shelter.
The most pressing needs identified by the displaced population include access to food, drinking water, and mental health and psychosocial support. Additionally, households with school-aged children are particularly concerned about their children's ability to attend school, and the availability of educational supplies in their new locations.