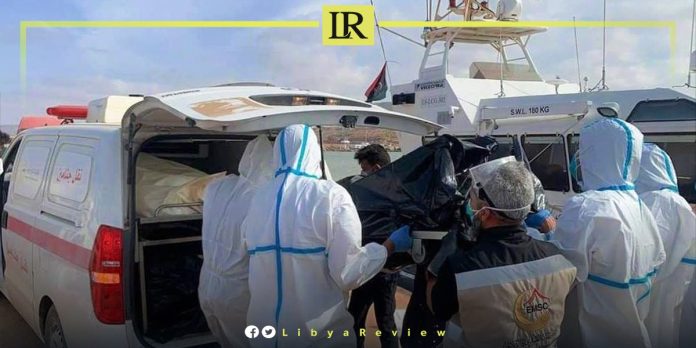 The Libyan city of Derna faces a deepening crisis as the devastating impact of recent cyclones continues to unfold. On Saturday, the Ministry of Interior of the Government of National Unity (GNU) confirmed the recovery of 180 bodies in the aftermath of the severe floods that have overwhelmed Derna.
Highlighting collaborative rescue efforts, the Ministry's statement praised divers and rescue personnel from the Special Task Administration of the General Directorate of Security Operations. Armed with two inflatable boats, these teams joined forces with other local entities in the arduous task of body retrieval. Their mission is completed for now, they've returned to Tripoli.
In Derna, specialised units are still at work, partnering with the emergency response team from the Crime Deterrence and Combating Department. The Office of the Chief of Staff, aligned with the GNU emphasised their ongoing collaboration, bolstered by a dedicated forensics squad.
The grim statistics bear witness to the magnitude of the disaster. The death count from the eastern region's floods has heartbreakingly soared to 3,802, a figure substantiated by Mohammed Al-Jarh, Spokesperson for the High Committee for Emergency and Rapid Response, affiliated with the House of Representatives (HoR).
On the 10th of September, a devastating storm swept through several eastern regions of Libya, notably the cities of Derna, Benghazi, Al-Bayda, Al-Marj, and Sousse. This resulted in significant destruction and led to the loss of thousands of lives, injuries, and missing individuals.
The United Nations (UN) Secretary-General, António Guterres, called a flood that killed thousands in Derna, Libya a "symbol of the world's ills."
"Even as we speak now, bodies are washing ashore from the same Mediterranean sea where billionaires sunbathe on their super yachts," Guterres said in the opening of the 78th session of the UN General Assembly, on Tuesday.
"Derna is a sad snapshot of the state of our world – the flood of inequity, of injustice, of inability to confront the challenges in our midst," he added.
Notably, the International Organisation for Migration (IOM), revealed that the recent floods in northeastern Libya, have forced an estimated 43,059 individuals to flee their homes.
In a recent report, the IOM said the scarcity of water supply has been a driving factor behind the displacement of many residents from Derna. This shift has contributed to a decrease in the overall number of displaced individuals, within Derna itself.