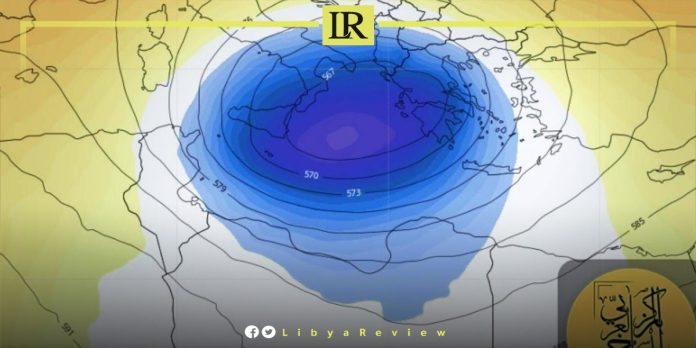 On Saturday, the Arab Climate Centre raised concerns about the potential onset of new low pressures and meteorological disruptions in the Mediterranean region. Primarily, these disturbances are anticipated to affect Libya, Tunisia, and Algeria.
In a statement, the centre reported that there is a possibility that these disturbances might further develop into a significant low-pressure system centrally located in the Mediterranean Sea.
It has been noted that vast areas of the Mediterranean continue to experience unusually high temperatures. This unexpected rise is prevalent in both its eastern and western parts.
Further insights from the Arab Climate Centre reveal that the start of the next week will see a shift of a cold air mass emanating from the North Atlantic, heading towards Southern Europe.
This cold front is projected to influence weather conditions in Italy, Greece, Spain, and select areas of Portugal, and by mid-week, will be concentrated over central Mediterranean regions.
With the ongoing warming trend of the Mediterranean waters, the intersection of this cold air mass over the warmer marine regions is predicted to lead to strong atmospheric disturbances.
In the wake of a disastrous flood, Libya's eastern city of Derna has begun the somber task of laying to rest some 700 lives claimed by the catastrophe. With an estimated 10,000 people still unaccounted for, emergency services are pushed to their limit as the harrowing search for those missing continues amid the water-logged wreckage of the city.
Eastern Libya was hit severely by storm Daniel which struck off the Mediterranean this last Sunday, triggering devastating flash floods in many regions. However, the worst degree of havoc was witnessed in Derna, where copious amounts of rainfall caused dams to burst and neighborhoods to be uprooted by the violent waters.
In these grave times, Derna is witnessing the dedicated efforts of emergency responders which include troops, government employees, volunteers, and local residents. They are tirelessly sifting through the debris, trying to recover the bodies.