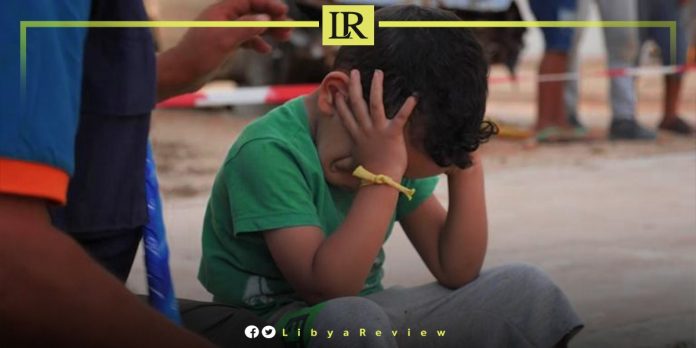 The United Nations Children's Fund (UNICEF) estimated that more than 17,000 children have been displaced in eastern Libya following the massive floods caused by Storm Daniel.
In a statement released on Friday, the agency drew attention to the International Organisation for Migration's (IOM) estimation that the floods resulted in at least 43,000 displaced individuals, of which 17,000 are children.
It emphasised that children are among the most affected groups in this disaster and are highly susceptible to threats related to public health, mental health, and psychosocial disturbances.
According to the Centers for Disease Control (CDC) data, there have been 55 cases of water poisoning recorded among the displaced children in temporary shelters.
Out of 114 schools in the region, floods have completely destroyed four schools, while 80 schools have sustained partial damages.
Moreover, at least 19 schools have been converted into temporary shelters for families that have been forced out of their regions due to the catastrophe.
UNICEF supplied medical relief materials to 15,000 individuals affected by Storm Daniel. Additionally, hygiene supplies were provided to a thousand people, along with clothing and other urgent relief materials.
Among these, 65 metric tons of relief materials were air-lifted to UNICEF's partners in eastern Libya, with ongoing efforts to distribute them to the most in-need communities.
On the 10th of September, a devastating storm swept through several eastern regions of Libya, notably the cities of Derna, Benghazi, Al-Bayda, Al-Marj, and Sousse. This resulted in significant destruction and led to the loss of thousands of lives, injuries, and missing individuals.
The United Nations (UN) Secretary-General, António Guterres, called a flood that killed thousands in Derna, Libya a "symbol of the world's ills."
"Even as we speak now, bodies are washing ashore from the same Mediterranean sea where billionaires sunbathe on their super yachts," Guterres said in the opening of the 78th session of the UN General Assembly, on Tuesday.
"Derna is a sad snapshot of the state of our world – the flood of inequity, of injustice, of inability to confront the challenges in our midst," he added.
Notably, the IOM revealed that the recent floods in northeastern Libya, have forced an estimated 43,059 individuals to flee their homes.
In a recent report, the IOM said the scarcity of water supply has been a driving factor behind the displacement of many residents from Derna. This shift has contributed to a decrease in the overall number of displaced individuals, within Derna itself.