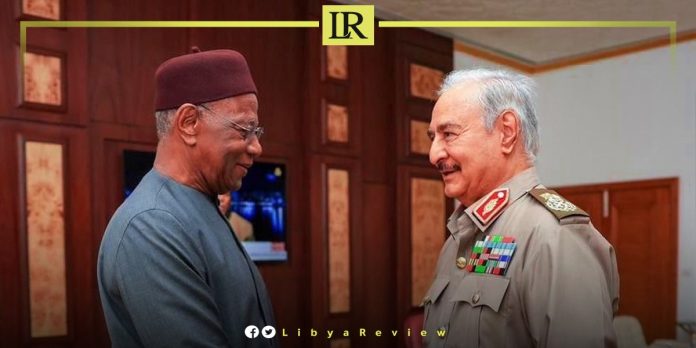 The UN Envoy to Libya, Abdoulaye Bathily met with the Commander-in-Chief of the Libyan National Army (LNA), Field Marshal Khalifa Haftar on Sunday.
Bathily called for the establishment of a "transparent and comprehensive" national plan for reconstruction in the war-torn country.
He affirmed the necessity of coordinating "any national effort to overcome the ongoing crisis." Bathily added that he discussed the prospects for rebuilding the regions devastated by recent floods.
The UN Envoy reiterated his call for all Libyan parties to "build upon the exceptional solidarity and unity, displayed by the Libyan people during these challenging times."
He also urged the intensification of efforts towards conducting elections, and unifying national institutions to better confront future challenges.
Notably, the LNA Spokesman, General Ahmed Al-Mismari announced the death of 94 members of the armed forces and security apparatus, during
relief and rescue operations in the city of Derna and the Green Mountain area, which were hit by floods nearly two weeks ago.
The statement released on behalf of Haftar, read: "To the families of the members of the Libyan National Army and other security agencies who participated in the rescue operation of Derna city and Green Mountain areas, I deeply mourn the loss of 94 martyrs from the armed forces and security units."
Earlier, on 10 September, Al-Mismari reported a loss of contact with five soldiers of the armed forces alongside their vehicles during a rescue operation for stranded families in the city of Al-Bayda, this incident occurred hours after the storm, Daniel struck.
In the most recent statistics, the Spokesman for the High Committee for Emergency and Rapid Response, appointed by the Libyan Parliament, Mohamed Al-Jarh, disclosed a surge in the death toll from the eastern region floods to 3,802. This revelation was made during an interview with WTV channel last Friday night.