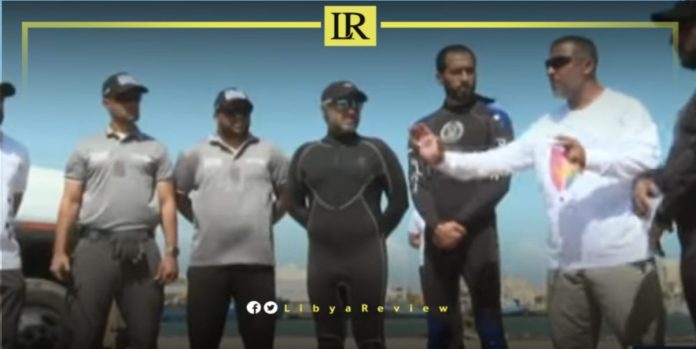 On Monday, UAE's specialized search and rescue team successfully recovered 161 victims of Hurricane Daniel, which devastated the eastern part of Libya, particularly the city of Derna. This calamitous event has resulted in significant losses for the Libyan populace.
The initiative underscores the United Arab Emirates (UAE)'s unwavering commitment to aiding the Libyan people, especially in regions gravely hit by the devastating hurricane.
Recognized as a "heavy-duty" unit, the UAE's rescue squad remains steadfast in its on-ground operations to find missing individuals, assisting in the gradual restoration of the ravaged cities.
Moreover, UAE's aerial units, equipped with helicopters, continue their vigilant search over the impacted areas, aiming to locate trapped survivors. In tandem, marine divers delve deep into the sea, searching for those tragically swept from land to ocean by the hurricane-induced floods.
It's noteworthy that the UAE team's classification as "heavy-duty" isn't just a mere label; it's an esteemed international accreditation bestowed by the United Nations. This distinction empowers the team to embark on regional and international search and rescue missions, strictly adhering to globally recognized protocols in such endeavors.
On the 10th of September, a devastating storm swept through several eastern regions of Libya, notably the cities of Derna, Benghazi, Al-Bayda, Al-Marj, and Sousse. This resulted in significant destruction and led to the loss of thousands of lives, injuries, and missing individuals.
The United Nations (UN) Secretary-General, António Guterres, called a flood that killed thousands in Derna, Libya a "symbol of the world's ills."
"Even as we speak now, bodies are washing ashore from the same Mediterranean sea where billionaires sunbathe on their super yachts," Guterres said in the opening of the 78th session of the UN General Assembly, on Tuesday.
"Derna is a sad snapshot of the state of our world – the flood of inequity, of injustice, of inability to confront the challenges in our midst," he added.
Notably, the International Organisation for Migration (IOM), revealed that the recent floods in northeastern Libya, have forced an estimated 43,059 individuals to flee their homes.
In a recent report, the IOM said the scarcity of water supply has been a driving factor behind the displacement of many residents from Derna. This shift has contributed to a decrease in the overall number of displaced individuals, within Derna itself.