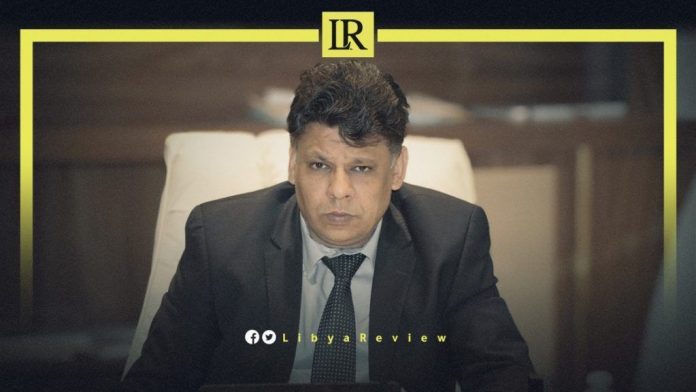 On Monday, Libya's Attorney General, Al-Siddiq Al-Sour ordered the arrest of several officials in relation to the floods that devastated the port city of Derna, two weeks ago.
In a statement, the Attorney General's Office said it was decided to detain 16 officials responsible for managing the country's dam facilities, six officials from the Water Resources Authority, and the Mayor of Derna, according to the AP.
The officials have been detained for "deviating from the obligations of the mandate of managing funds, allocated for the reconstruction and development of the city."
According to the statement, investigators finished conducting the initial interrogations, and recommended detaining the responsible in pre-trial detention.
They requested further investigations into the rest of those responsible for the Derna dam collapse.
Earlier, the LNA Spokesman, General Ahmed Al-Mismari announced the death of 94 members of the armed forces and security apparatus, during
relief and rescue operations in Derna and the Green Mountain area.
The statement released on behalf of Haftar, read: "To the families of the members of the Libyan National Army and other security agencies who participated in the rescue operation of Derna city and Green Mountain areas, I deeply mourn the loss of 94 martyrs from the armed forces and security units."
Earlier, on 10 September, Al-Mismari reported a loss of contact with five soldiers of the armed forces alongside their vehicles during a rescue operation for stranded families in the city of Al-Bayda, this incident occurred hours after the storm, Daniel struck.
In the most recent statistics, the Spokesman for the High Committee for Emergency and Rapid Response, appointed by the Libyan Parliament, Mohamed Al-Jarh, disclosed a surge in the death toll from the eastern region floods to 3,802. This revelation was made during an interview with WTV channel last Friday night.
The Secretary-General of the United Nations Antonio Guterres has called a flood that killed thousands in Derna, Libya a "symbol of the world's ills."
"Even as we speak now, bodies are washing ashore from the same Mediterranean sea where billionaires sunbathe on their super yachts," Guterres said in the opening of the 78th session of the UN General Assembly, on Tuesday.
"Derna is a sad snapshot of the state of our world – the flood of inequity, of injustice, of inability to confront the challenges in our midst," he added.
The International Organization for Migration (IOM) announced that the floods in northeastern Libya have forced an estimated 43,059 individuals to flee their homes.