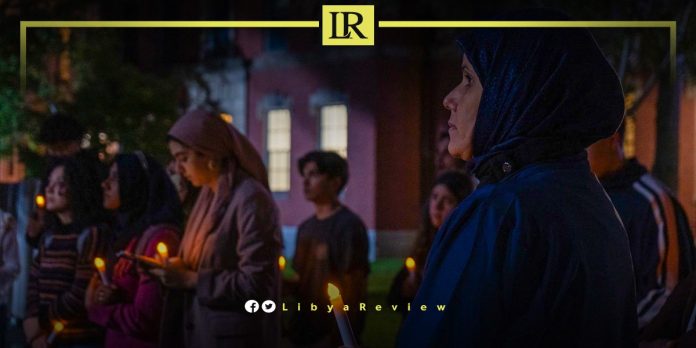 On Tuesday, about twenty Harvard students gathered on the steps of Memorial Church for a candlelight vigil, to mourn the victims of natural disasters in Libya and Morocco, according to The Harvard Crimson newspaper.
The Harvard Islamic Society (HIS) and Society of Arab Students (SAS) hosted the vigil. This was to honour the victims of the severe flooding in Libya, which has killed more than 4,000 people, and 9,000 people remain missing.
HIS Co-President, Maryam S.K. Tourk, whose extended family members have been affected by the disaster in Libya, said the catastrophe has left her feeling "heartbroken."
"It's hard to not let the guilt overwhelm me as I stand here today in Harvard Yard while my extended family is suffering," Tourk said during the vigil.
Harvard Muslim Chaplain, Khalil Abdur-Rashid, who read an excerpt from the Quran during the vigil, said in his speech that when experiencing tragedies, "we should not feel hopeless and helpless."
Despite the substantial impact of the disasters, SAS President, Jana Amin said that she hasn't "heard anything" from the Harvard administration.
"We haven't seen a lot of recognition about what's been going on in Libya and Morocco, around the College," Tourk added.
SAS has organized a fundraiser to support two grassroots organizations — El Baraka Angels Association, and the Association Amis du CHU Mohammed VI — and has raised nearly $6,000 dollars to support disaster relief in Morocco as of 26 September.
"We're currently in discussions with a number of Libyan alumni, and Harvard affiliates to figure out what the best organization to donate to is," Amin said in an interview after the vigil. "But the fundraiser has already begun, and it's continuing to raise money."
On 10 September, a devastating storm swept through several eastern regions of Libya, notably the cities of Derna, Benghazi, Al-Bayda, Al-Marj, and Sousse. This resulted in significant destruction and led to the loss of thousands of lives, injuries, and missing individuals.