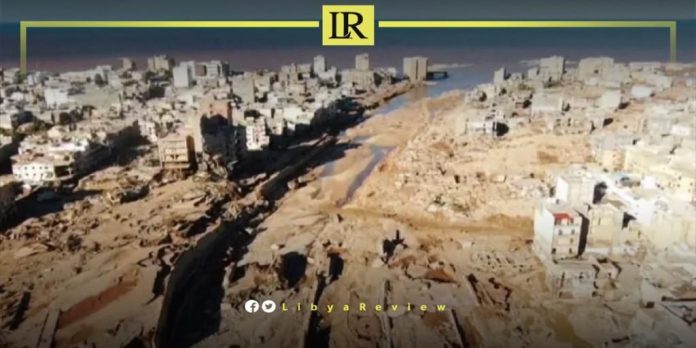 On Thursday, the United Nations announced that 78 healthcare facilities, comprising nearly half of all facilities in Derna, and several across the Green Mountain area, are either entirely or partially non-functional.
In a report, the UN highlighted the detrimental effects of the floods, noting that the surging waters have destroyed vital water networks and sewage systems.
It also reported that a considerable number of families, displaced due to these floods, are currently residing with host families.
Simultaneously, many others have taken refuge in schools, awaiting the local authorities to address their housing needs. With the upcoming school year, the situation of these internally displaced individuals sheltering in schools is becoming an urgent priority.
Further, the report shared grave data from the World Health Organization (WHO): 4,255 individuals lost their lives due to the floods, and an alarming 8,540 people remain missing. The pressing humanitarian needs of the region remain high, and continue to grow.
Two weeks after the catastrophic flooding in n ortheast Libya, the United Nations, alongside its regional partners, is persistently offering essential humanitarian aid and support to the flood-affected in Derna, Benghazi, Al Bayda, Shahat, and Sousse.
The destruction also saw immense infrastructural loss, with health and education facilities bearing the brunt. Around 117 schools in the impacted area sustained damage, 80 experienced partial damage, and four were completely razed. Waterborne diseases are emerging as a grave concern, due to compromised water systems, especially with an estimated 50% of Derna's water infrastructure impacted.
While the exact number of child casualties remains uncertain, UNICEF briefed that hundreds might have perished, considering children make up approximately 40% of the population.