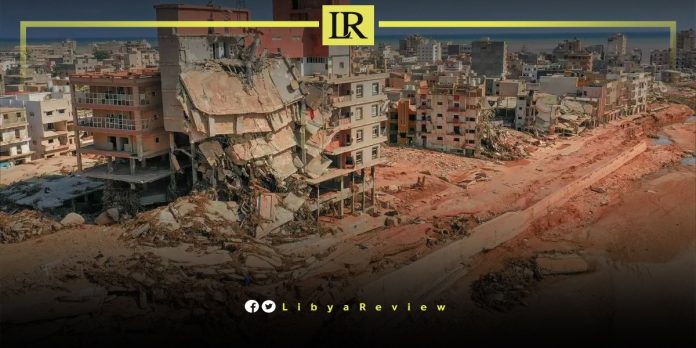 Tragedy has struck the educational landscape of Derna, Libya, with the municipality's education monitor, Abdel-Hamid Hamad confirming the loss of 300 teachers in the recent floods. Even more concerning is the estimate that thousands of students, ranging from kindergarten to university, remain missing.
In press statements, Hamad said, "We are still in the process of gathering data on the extent of damage to our educational institutions. Preliminary statistics estimate that 14 educational facilities have been affected, with some requiring complete demolition."
Making matters more pressing is the imminent resumption of schooling. Hamad revealed, "We have set 28 October as the date to resume studies. Our immediate action plan involves relocating families currently taking shelter in schools. We've proposed to the security chamber to transfer these families to hotels, paving the way for schools to be cleaned and readied for students."
Providing further context, Hamad shared that the total number of students under the Derna municipality's purview stands at 33,101. Additionally, the teaching and administrative staff number around 16,800.
In the face of such adversity, Derna's commitment to education, and its proactive approach to manage the crisis signals hope. However, the extensive loss underscores the urgency for relief and reconstruction in the aftermath of the floods.
On Thursday, the United Nations Children's Fund (UNICEF) said that more than 16,000 children are displaced in eastern Libya, following Africa's deadliest storm in recorded history.
In a statement, UNICEF added that their psychosocial well-being is at stake. Many more children are affected due to a lack of essential services, such as healthcare, schooling, and safe water supply.
Adele Khodr, UNICEF's Regional Director for the Middle East and North Africa, having just toured the worst-hit areas of Al Bayda and Derna remarked, "Children are the most affected in any disaster scenario." Expressing her concern, she detailed the emotional trauma faced by children who are finding it hard to sleep, and interact due to the haunting memories of the catastrophe.
The destruction also saw immense infrastructural loss, with health and education facilities bearing the brunt. Around 117 schools in the impacted area sustained damage, 80 experienced partial damage, and four were completely razed. Waterborne diseases are emerging as a grave concern, due to compromised water systems, especially with an estimated 50% of Derna's water infrastructure impacted.
While the exact number of child casualties remains uncertain, UNICEF briefed that hundreds might have perished, considering children make up approximately 40% of the population.
UNICEF hasn't been a mere spectator. Just a day after the disaster, the organization sprung into action. Relief supplies weighing 65 metric tonnes have been distributed, encompassing medical necessities for three months for about 50,000 individuals, nearly 17,000 hygiene kits, winter clothes for children, and educational supplies. Mobile units have been deployed, providing psychological support to children, and helping them navigate through the emotional aftermath of the storm.