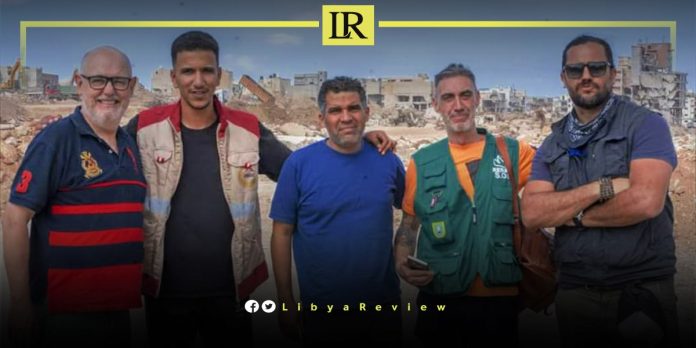 On Saturday, a specialised Spanish team announced their ambitious plan to establish a water purification station in the flood-hit city of Derna. This will utilise innovative desalination technology, and target a production capacity of approximately 10,000 liters per day.
The initiative comes as a vital lifeline to the region, particularly after the availability and quality of drinking water within the Derna municipality has been severely impacted.
The Spanish delegation, renowned for their expertise in epidemiology and water analysis and purification, collaborated closely with a team from the Emergency and Support Medical Center. This was during an investigative visit to the Environmental Sanitation Center in Derna, as well as the Karsa area.
During their visit, the Spanish team meticulously analysed reports and results provided in Derna, scrutinising the condition of groundwater wells, and assessing the health standards of drinking water post-flood. This comprehensive review is aimed at ensuring that the proposed desalination station is adeptly tailored to meet the specific water needs and challenges of the region.
The establishment of the water purification station will not only address immediate water needs, but also signify a collaborative international effort to enhance the quality of life and sanitary conditions in crisis-impacted regions.
With a production capacity of 10,000 liters per day, the station is poised to become a crucial asset in ensuring the availability of clean, safe drinking water for the residents of Derna and surrounding areas.
In crafting a water solution tailored to the specific challenges faced by Derna, this project symbolises a beacon of hope, and showcases the positive impact of international cooperation in addressing critical environmental and public health issues. This venture not only quenches the thirst of a city, but also demonstrates a united front in navigating the trials faced by communities in post-crisis recovery.