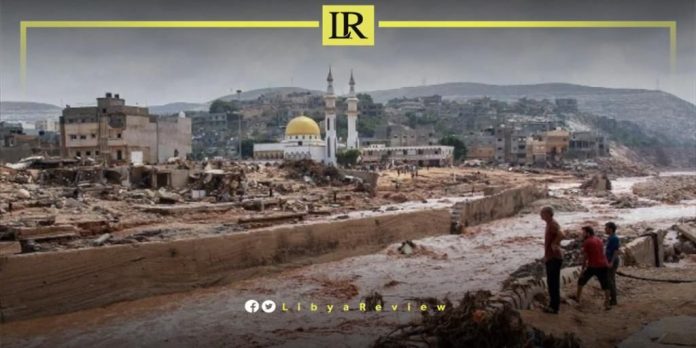 On Saturday, Libya's Attorney General, Al-Siddiq Al-Sour ordered the arrest of four more officials, bringing the total number to 12, as part of an inquiry into this month's floods in Derna.
Flooding caused by storm Daniel tore through eastern Libya on 10 September, leaving at least 3,893 people dead and thousands more missing.
The seaside city of Derna was the worst hit, which witnesses likened to a tsunami. The storm destroyed two dams, which engulfed entire neighbourhoods, sweeping them into the Mediterranean.
In a statement, the Attorney General's Office delineated that the four individuals, which include two from the Derna municipal council, face accusations related to the "incompetent management of their obligatory administrative and financial tasks."
Last week, the Office ordered the arrest of eight officials, including Derna's mayor, who was sacked after the flood.
The officials are suspected of "poor management and negligence," a statement from the Office said, adding that they served currently or previously in offices responsible for water resources and dam management.
The first dam to collapse in the disaster was the Abu Mansur dam, 13 kilometres (eight miles) from Derna, whose reservoir held 22.5 million cubic metres (nearly 800 million cubic feet) of water.
The deluge then broke Al Bilad, the second dam, which had a capacity of 1.5 million cubic metres, and is just a kilometre from the coastal city.
The wall of water and debris swept through the normally dry riverbed that cuts through the city centre.
Both dams were constructed by a Yugoslav company in the 1970's, "not to collect water but to protect Derna from floods", Al-Sour said earlier.
Since Libya's 2011 revolution, a budget has been allocated every year to repair the two dams, but none of the successive governments has undertaken the work, according to an official.
In a 2021 report from the Libyan Audit Bureau, officials criticised "procrastination" on resuming repair work at the two dams.
In November 2022, engineer and academic Abdel Wanis Ashour warned in a study that a "catastrophe" threatened Derna, if the authorities did not carry out maintenance on the dams.