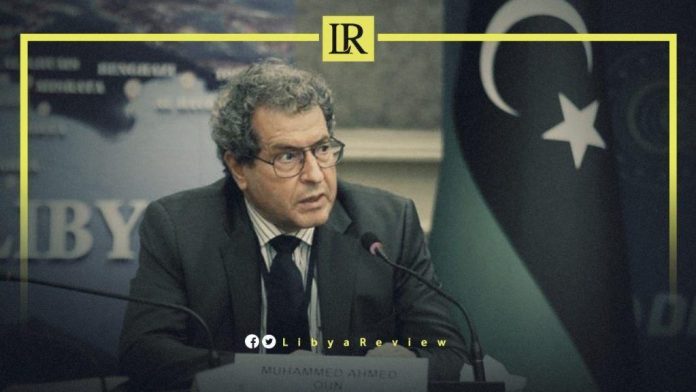 In a stark admission reflecting growing concerns, Libya's Ministry of Oil and Gas has expressed alarm over the impact of pervasive corruption reports on the nation's investment prospects.
This comes on the heels of a directive issued by the Prime Minister of the Government of National Unity (GNU), Abdel-Hamid Dbaiba, calling for intensified adherence to transparency and anti-corruption measures, within public institutions.
Dbaiba's memorandum, addressing heads of diverse public entities including departments, institutions, and public companies, underscores the imperative need for "strict operational compliance, adherence to transparency norms, robust governance systems, corruption mitigation, abolishing mediation, and staunchly averting any delays in executing public duties."
With a tone of sombre acknowledgment, the Ministry's statement revealed the "unsettling scrutiny of reports that speak to the levels of administrative and financial corruption in Libya." This encompasses a spectrum of reports, both domestic and international, with some emanating from UN Envoys, or various international organizations.
The Ministry conveyed its "consternation regarding the negative portrayal of conditions in these reports," and emphasized the "profound threat they pose, particularly to Libya and its pivotal oil sector. This threat emanates from the dampening of investment possibilities, largely a result of the disheartening insights these reports present about Libya's investment environment.
As Libya grapples with the spotlight firmly fixed on issues of corruption and transparency, it confronts the pivotal need to rectify matters of economic governance and institutional corruption, especially in vital sectors like oil and gas. The government now stands at a juncture where the call for augmented efforts towards reinforcing transparency, accountability, and governance is not just imperative, but existential. It serves to potentially rejuvenate the investment climate, and invigorate opportunities for national and international investors in Libya's vital oil and gas sector.
Following the catastrophic collapse of the Derna dam in Libya, investigations by the Attorney General's office and the Audit Bureau have uncovered widespread corruption that contributed to the tragedy.
On 10 September, the city of Derna was hit hard by the storm, Daniel, destroying two dams and leading to devastating floods.
The public prosecutor's office has provisionally jailed 16 officials in connection with the disaster. These officials span a range, from the former head of the Water Resources Authority, to the mayor of Derna.