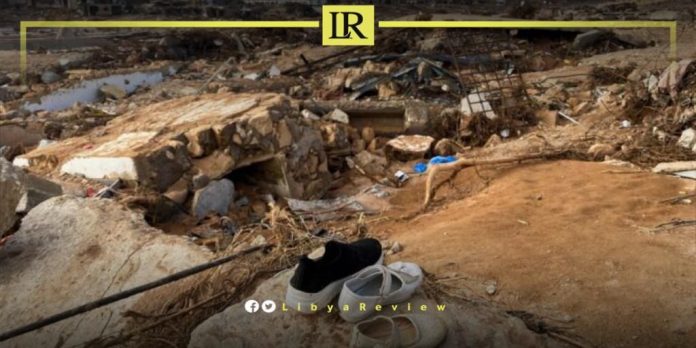 On Sunday, the Libyan Parliament-designated government announced that it has postponed a reconstruction conference for the flood-hit city of Derna, which had been planned for 10 October.
The committee in charge said in a statement that the conference was put off until 1-2 November to "offer time for the submission of effective studies and projects for the reconstruction effort," according to the Associated Press.
In September, the government invited the international community to attend the conference in Derna, where a flash flood devastated large areas, and killed thousands.
The authorities later said the conference would draw in international companies. On Sunday, the committee said the postponed event would be held in both Derna, and Benghazi.
According to Saqr Al-Jibani, Head of the organising committee, the decision to hold off on the event followed requests by mayors of affected communities, as well as business representatives who had expressed interest in attending.
On Wednesday, the eastern authorities announced the creation of a fund for the reconstruction of Derna, and other areas affected by the flooding.
They did not indicate how the new fund would be financed, but the parliament has already allocated 10 billion dinars ($2 billion) for reconstruction.
Libya has been plagued by divisions since the fall of Muammar Gaddafi's regime in 2011. The country is currently being governed by two competing administrations; one in the west, led by Abdel-Hamid Dbaiba, and the other in the east led by Osama Hammad, supported by the Parliament and the Libyan National Army (LNA).
On 10 September, a devastating storm swept through several eastern regions of Libya, notably the cities of Derna, Benghazi, Al-Bayda, Al-Marj, and Sousse. This resulted in significant destruction and led to the loss of thousands of lives, injuries, and missing individuals.
The Secretary-General of the United Nations Antonio Guterres has called a flood that killed thousands in Derna, Libya a "symbol of the world's ills."
"Even as we speak now, bodies are washing ashore from the same Mediterranean Sea where billionaires sunbathe on their super yachts," Guterres said in the opening of the 78th session of the UN General Assembly.
"Derna is a sad snapshot of the state of our world – the flood of inequity, of injustice, of inability to confront the challenges in our midst," he added.
The International Organization for Migration (IOM) announced that the floods in northeastern Libya have forced an estimated 43,059 individuals to flee their homes.