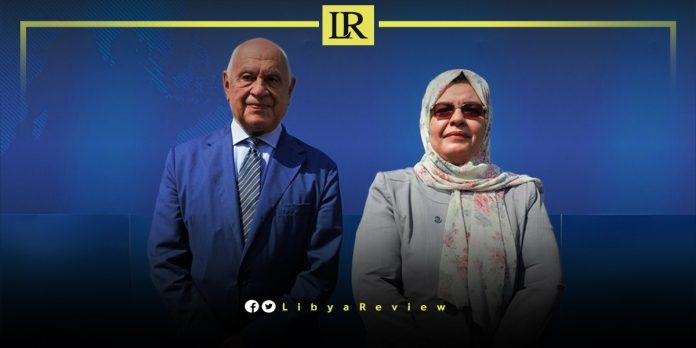 In an assertive commitment towards Libyan nationals incarcerated abroad, Justice Minister Halima Ibrahim of the Government of National Unity (GNU), assured that all efforts will be taken to ensure their return. A groundbreaking prisoner exchange agreement with Italy has been inked, encapsulating all Libyan inmates in Italian prisons, including families accused of illegal immigration.
Ibrahim highlighted the Justice Ministry's endeavours to pen similar treaties with other European and Arab nations, assuring no Libyan inmate is left stranded overseas. Stepping forward as the head of the National Committee for Human Rights, and the Committee for Libyan Prisoners Abroad, Ibrahim pledged her efforts to "shield the rights and interests of Libyan citizens, both nationally and internationally."
Friday saw Libya and Italy sign a bilateral agreement on the sidelines of the 20th anniversary of the Palermo Convention against Transnational Crime. This would allow prisoners to serve the remainder of their sentences in their home country, subject to individual case assessments. The accord reportedly includes several footballers from Benghazi, who have been detained since 2015.
Italian news agency, Nova, reports that while there are indications to the Italian side from Khalifa Haftar, a prominent Libyan military figure, about "releasing the detained Libyan football players in Italy by the end of 2023", the feasibility of these reports is dubious due to the elongated procedures for prisoner transfer and potential inapplicability to those convicted of crimes against humanity.
In retrospect, the Libyan football players, detained in 2015 – Alaa Faraj Al-Maghribi, of Ahli Benghazi, Abdul Rahman Abdul Mansif, Tariq Juma Al-Amami (son of a high-ranking officer in Haftar's forces from the Challenge Benghazi Club), and Mohamed Al-Said from Tripoli, convicted in Italy and upheld by the Supreme Court on human trafficking charges, find mention in the agency's report.